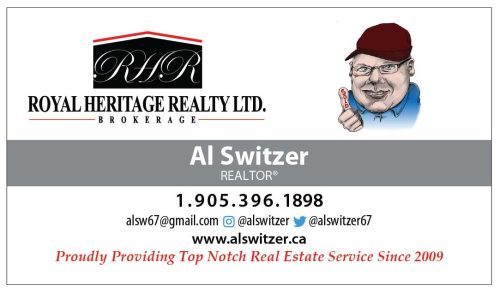 A City of Kawartha Lakes Paramedic was one of ten paramedics who received inaugural Ontario Medal for Paramedic Bravery on May 24, 2023.
The medal is given to paramedics who have demonstrated great courage risking their lives to save the lives of others.
On October 20, 2021, off-duty Advanced Care Paramedic Beatrice Frasca was enjoying a hike with her friends at Bruce Peninsula National Park when she noticed a group of men preparing to cliff jump from the Grotto into the water below. While dangerous in even ideal weather conditions, the water currents that day were strong and cold enough to induce sudden shock. Despite Paramedic Frasca's shouted warnings, the men jumped. Two emerged but one was unresponsive. Risking their own safety, Paramedic Frasca and a friend quickly climbed down the steep and slippery cliff edge to rescue the unconscious man. They dragged him back to the shore and Paramedic Frasca provided care until emergency services arrived. Despite their brave efforts, the man did not survive, but their quick actions were able to assist the two other men who were suffering from cold exposure.
The Honorable Elizabeth Dowdeswell, Lieutenant Governor of Ontario, and Sylvia Jones, Deputy Premier and Minister of Health, presented the medals to 10 paramedics in a ceremony at Queen's Park. This is the first year paramedics in Ontario will be honoured by the province with a medal for their actions.
"As Lieutenant Governor, I have witnessed first-hand the remarkable selflessness and bravery of first-responders," said the Honourable Elizabeth Dowdeswell. "While it is often said we live in an uncertain time, few Ontarians actually experience uncertainty in their everyday working lives in quite the way that paramedics do. Before their shifts begin, they don't know where they will be dispatched, under what circumstances, or how they will be asked to help. On behalf of a very grateful province, I thank this year's exceptional award recipients for their commitment, their incredible courage, and their dedicated service."
Recipients are recognized for their individual acts of outstanding bravery, including moving a crashed plane to save passengers inside, diving to the bottom of Lake Ontario to rescue a drowned man, grabbing hold of a suicidal man on a highway ledge, swimming an unconscious cliff diver to safety, saving other first responders during a gas line explosion, and rescuing workers from a collapsed building.
"As we celebrate Paramedic Services Week, I am honoured to recognize the first Ontario Medal for Paramedic Bravery recipients for their courage protecting the people of this province in the face of grave risk and danger," said Minister Jones. "Day in and day out, first responders put their duty to Ontarians and service first. These paramedics represent the very best of Ontario and our government is proud to recognize their significant contributions to keeping communities safe."
While these medal recipients have been selected for their acts of extraordinary selflessness, each paramedic in Ontario has a profound impact on the health and safety of people across the province.
"The Ontario Association of Paramedic Chiefs (OAPC) is elated to have been part of the advocacy to create this Paramedic Medal of Bravery. Today is a momentous day as these are the first paramedics ever to be presented with the Ontario Medal for Paramedic Bravery elevating the level of honour and respect for their extraordinary acts of courage and the risks they faced," said Chief Michael Sanderson, President of the OAPC. "As we celebrate Paramedic Services Week and its theme of diversity in paramedicine, we'd also like to take this opportunity to recognize our diverse force of paramedics and their extraordinary dedication to serving the many unique communities throughout Ontario."
Quick Facts
Paramedic Services Week is celebrated across Canada from May 21 to 27, 2023. The theme for Paramedic Services Week 2023 is "Diversity in Paramedicine – The Patient. The Provider. The Profession". This theme recognizes the importance of equity, diversity and inclusion for patients, providers, and the profession of paramedicine.
Since its inauguration in 2015, 74 paramedics have received the Ontario Award for Paramedic Bravery. This year marks the first year the award has been elevated to a provincial honour medal as the newly named Ontario Medal for Paramedic Bravery.
Any Ontario paramedic is eligible to receive the medal for an act of exceptional courage that has occurred within the last 24 months. The honour can be bestowed posthumously.
There are over 10,500 paramedics currently employed in Ontario, the largest group of paramedics in Canada.