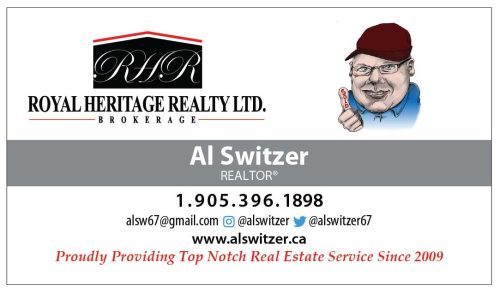 Film Lineup and Special Guests are announced for the Eye2Eye International Film Festival
Eye2Eye International Film Festival announces their 2023 Festival lineup and Masterclass Speakers.
"We are very excited to announce a fantastic lineup for everyone of all ages to enjoy this year, along with some very experienced and talented filmmakers, producers, directors, and actors who will be giving live Q&A's after their films and offering invaluable information for our future filmmakers" says Sarah Cleveland, Festival Director.
"This year we are opening our Festival weekend on Friday night, June 2nd, with a Red Carpet Gala for all guests to be able to feel like a movie star by walking the red carpet, have their photo taken, see some dance routines by Premiere Dance's Dance Troupe, and then we kick off our Festival Weekend with the first film, The Greatest Showman; a film that everyone can enjoy and that fits this year's theme of 'With Open Arms' " says Cleveland.
The Festival continues on Saturday morning with performances by LaJeunesse, followed by the family friendly film, Annie.  The first 200 guests will receive a special Annie cookie, made and donated by The Little Cake Co.  The afternoon continues with the showing of the classic film, To Kill a Mockingbird.  This film is sponsored by the Marie Dressler Foundation and all attendees of this film will be entered to win two free weekend passes to the Vintage Film Festival in October.  Finishing off the afternoon is Sarah Polley's Away From Her, with a live Q&A following the film with producer, Simone Urdl. And finally, the evening closes out with short film, Sissy, followed by the Feature; TIFF 2022 Film, End of Sex.  This film stars Emily Hampshire (Schitt's Creek) and Jonas Chernick.  Jonas Chernick will also be in attendance for a live Q&A after the film.
Sunday June 4th, the final day of the festival, starts off ith The Emerging Filmmakers Showcase.  Emerging Filmmakers from all over the world have submitted films to compete for the Bob Johnston Memorial Award and The Film Forward Awards.  See the finalist's films at this Free event, starting at 9:30am.  The afternoon begins with the Canadian premiere of I Can, the true story film about Katelyn Pavey, who despite being born with only one arm, gets a full ride scholarship to College for Softball.  Director, Tyler Sansom, will be in attendance for a Masterclass following the film on how to get distribution for your film through the use of social media.  Finishing off the afternoon is Ashgrove.  This film is truly a Masterclass in storytelling and when you learn how it was made, you will be amazed.  Ashgrove stars Amanda Brugel (The Handmaid's Tale) and Jonas Chernick.  Chernick was nominated for an ACTRA award this year for his performance in this film and will be in attendance to share a never before seen behind the scenes video and doing a live Q&A after the film.  The festival comes to a close Sunday evening with The Emerging Filmmaker Awards Ceremony, followed by the wonderful film about
sustainable living, where a family in Dawson City, Yukon, ban all grocery store purchased food for one year.  Director, Suzanne Crocker will be doing a live zoomed Q&A following the film.
"We are extremely grateful to such a supportive community.  Local businesses and individuals have helped so much with their sponsorship and donations, which is what really helped to elevate the quality of this year's festival and allowed us to bring in some fantastic films and talent.  Now we can show our filmmakers and special guests just how appreciated they are by filling those seats in Victoria Hall.  Not to mention that it is just a fun weekend event in Northumberland County and who doesn't love a good film and some theatre popcorn?" says Cleveland
The Eye2Eye International Film Festival will run from June 2nd to 4th and is held at Victoria Hall.  Tickets are available at Victoria Hall's box office and on FAN's website www.filmaccessnorthumberland.com .  Weekend Passes for adults are only $65.00, while student passes are only $32.50.  Individual film tickets may also be purchased.
Film Access Northumberland and the Eye2Eye International Film Festival are generously supported by Cameco, Lakehurst Estate, Cucina Urbana, 1840 Farmhouse & Vineyard, Kattie G Ross Law, William F Whites International, the Art Gallery of Northumberland, The El, Marie Dressler Foundation, Roth Law Services, Community Power Northumberland, The Endring Group, Taps & Corks, Audrey's In Town Fashion, LaJeunesse Choirs, The Cobourg Public Library, The Little Cake Co., Premiere Dance, Denise Liboiron Real Estate, Little Underground, Mann McCracken & Associates, George & Orange, Lynn Hardy, Hairitage Barbershop, Arbor Tree Service, Daniel Thompson Law Office ,and individual donations.
About the Eye2Eye International Film Festival
Presented in Northumberland County, the Festival features a line-up of award-winning films, documentaries, animation, digital works, art exhibits, professional development programs, and music performances all highlighting the best Canadian and local talent alongside international works. The Student Award supports local, emerging talent with both a financial and an in-kind package to further advance their career in the arts.
About Film Access Northumberland
Film Access Northumberland (FAN) is a charitable organization that seeks to promote community, tolerance and understanding through the art of film.  Through a variety of film-based events like the Eye2Eye International Film Festival, FAN connects Northumberland to world-class talent and films and presents local and diverse talent to Canada's wider film community.
For more information about the Eye2Eye International Film Festival or FAN visit: filmaccessnorthumberland.com or on social media at://Facebook.com/Filmacessnorthumberland
Instagram: @filmaccessnorthumberland