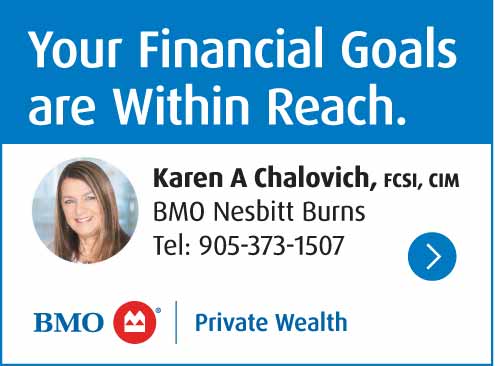 New off-leash facility will provide more opportunities for people (and pets) to enjoy Ferris Provincial Park
On Friday, April 28, 2023, MPP David Piccini was joined by Trent Hills Mayor Bob Crate and Councillor Daniel Giddings to announce the creation of Campbellford's first dog park. Located inside Ferris Provincial Park, the new dog park will provide local families with more opportunities to get outside and enjoy nature with their furry friends.
"Campbellford asked, and Ontario listened – Ferris Provincial Park is getting this community's first dog park," said MPP David Piccini. "I want to thank the many strong advocates who have been working with me on this since day one, especially Trent Hills Councillor Daniel Giddings, who was instrumental in the process."
The fenced in, off-leash area will be 150 feet by 50 feet and is currently under construction, set to be opened in summer 2023. The park is accessible year-round, and use is free for visitors who walk in. Visitors who drive must pay for the standard day-use provincial park vehicle permit. The dog park will be built in what is currently a mowed grass open space that is available for day-use activities.
"Dogs who grow up without socializing with other dogs tend to be skittish around the unfamiliar and react with hesitation, suspicion and barking," said Trent Hills Councillor Daniel Giddings, who played a key role in securing the dog park. "We need to socialize our dogs so they learn to live harmoniously with others."
"On behalf of the community, I would like to thank our MPP, David Piccini, the Ontario Parks staff that started this project through the approval process, and the community members that worked to see this idea come to fruition," said Trent Hills Mayor Bob Crate.
QUICK FACTS
· Ferris Provincial Park is a 198-hectare recreational class park near Campbellford in southeastern Ontario.
· The park currently offers a range of recreational activities — from camping to fishing and boating — and features a pedestrian suspension bridge over the Trent River Gorge and over 10km of hiking trails through forests and along the riverside.
· In the 2021 operating season, Ferris Provincial Park received a total of 14,131 day-use visitors and a total of 37,810 camper nights.
· Spending time in nature can lower the risk of heart attack by 50 per cent, reduce the risk of mental health challenges and help to combat chronic disease.