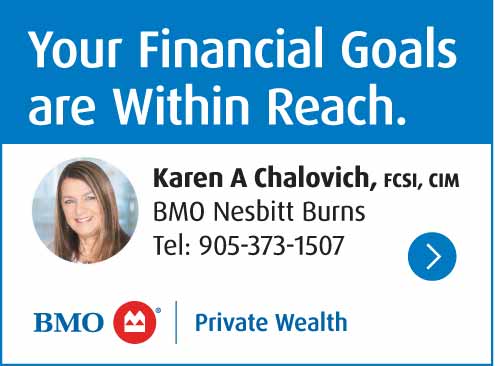 A Port Hope father completed a journey he wanted to take to honour what would have been his daughter's 30th birthday on Saturday, April 15, 2023.
Mark Chard walk an approximate distance of 30-kilometres on what would have been his daughter Madison's 30th birthday.
Madison, (Madi) went missing on April 22, 2022 in Port Hope and tragically was found deceased along the Ganaraska River a month later.
The parents believe there was foul play involved in the death of their daughter, but they also say that Madi sufferent from mental illness and addiction.
Madi used to go to the lake, so her father walked along the Waterfront Trail overlooking Lake Ontario starting at 8 a.m. on Saturday morning.
A number of people stopped and offered encouragement, hugs, and donations with all money raised going to Ontario Shores for Mental Health.
"It's going good," Mark told Today's Northumberland after completing 22-laps.
"I'm loving the support I've seen come out."
'Hopefully they are getting some information about Ontario Shores and mental health and we're raising some money for a worthwhile cause."
Although there was no specific goal set, Mark said any amount would have been appreciated along with awareness of mental health.
On the last lap, Mark was joined by his wife Lori and Madi's brother Teigan finishing the 30-laps at 12:15 p.m.
When asked what his daughter would think of him walking 30 kilometres in her honour, Mark said one word – "proud."
Total funds raised for the day were $7,500 but for anyone who wishes to donate www.ontarioshores.ca/dads-walk-madisons-birthday.
A Port Hope Father's Walk in Honour of What Would Have Been His Daughter's 30th Birthday