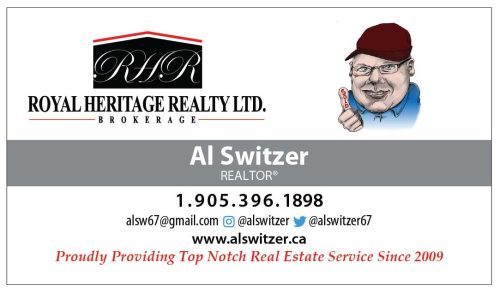 By Cecilia Nasmith/Today's Northumberland
Count VOS Theatre as one of the local performing companies delighted to be returning to all-out entertainment for local audiences after several years of COVID-19 precautions, returning to the Victoria Hall Concert Hall with a real crowd-pleaser – The Sound of Music.
And the accent is really on family in this production, with an amazing list of multi-generational local families involved in bringing the production to life, both onstage and behind the scenes as well as in the live orchestra that is such an integral part of VOS productions.
"The VOS chose this musical in particular for our return to Victoria Hall (after COVID) because the production team loved the message of Maria Von Trapp's memoir – which is, how music helped heal a 'broken' family and helped her find her life path," Publicist Micol Marotti said of the well-loved classic.
The Rodgers-and-Hammerstein musical opens in Austria in 1938, and its backdrop of the rise of the Nazis casts its shadow on the efforts of the Von Trapp family's exuberant young governess to bring music and joy into their lives.
The focus on family is strong behind the scenes as well, Marotti noted, listing several family names that local audiences may recognize.
Talented, vibrant nonagenarian clarinetist John Chesser, for example, can boast three generations of his family being involved in this one. Daughter Michelle is the stage manager, and her daughter Indigo (a rising child star who played the title role in last summer's production of Matilda) performing the role of Brigitta Von Trapp.
And that's not the only three-generation VOS family. Cue Alan and Florence Fletcher, a long-time set designer and the actress whom you will see onstage as Mother Superior. Their love of theatre is shared by Alan's daughter Louise Calnan (also cast as one of the nuns) and his granddaughter Meghan Flindall (who will play the role of Baroness Elsa Schraeder).
Meghan's work inspired her niece Rose Flindall to audition for the part of Louise Von Trapp. Rose is the daughter of local artist Katie Flindall and CCI teacher Alexander (Sandy) Flindall, who helped with the set design.
"We have a lot of theatrical families, but it's not a prerequisite for joining the company," Marotti said, supplying a few other parent-child examples. Pit-band clarinetist Lisa McIsaac's daughter Sidney Gallimore is the swing (or stand-in) for Louisa. Portraying the housekeeper, Nelia Amaro (who is also the co-producer) will play alongside son Liam as Kurt. And while Brian Chalovich plays an admiral, daughter Camryn will play Leisl.
"This is the kind of musical production where art imitates life, and the arts help to bring families together," Marotti commented.
"It is wonderful to see generations of family connecting via the arts – I think the arts connect us in many ways, and we definitely need mroe musical theatre to uplift us."
It's an exciting property to bring back VOS Theatre back to Victoria Hall and to their commitment to growing and sustaining arts in the community – which they also do through the bursaries they give out to talented local young people pursuing the arts as a career.
The show runs April 13 through 22 at the Victoria Hall Concert Hall – with 7:30 p.m. shows April 13, 14, 15, 20, 21 and 22 plus 2 p.m. matinees April 15, 16 and 22.
Tickets are $32.50 (plus service fee) or $30 each for groups of 10 or more, available at the Victoria Hall Concert Hall box office (call 905-372-2210 or go on-line).