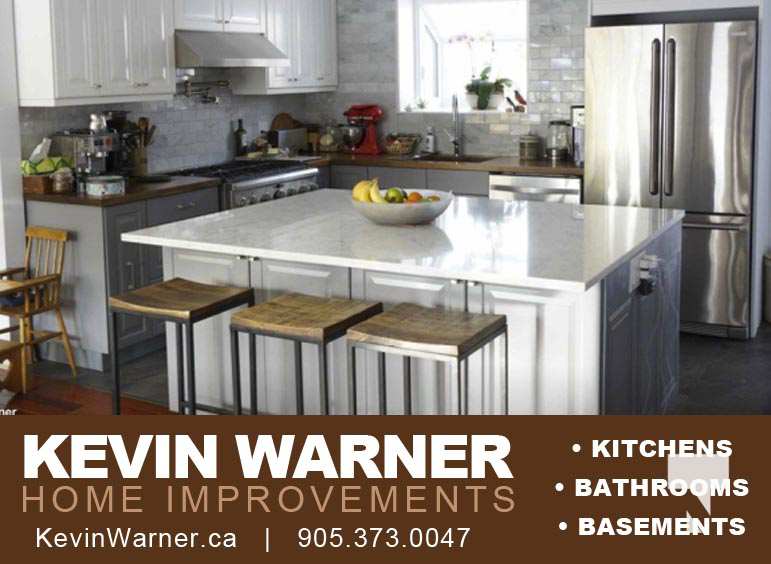 Viewer Discretion Advised
Northumberland County resident James Challice has been fighting on the front lines in Ukraine almost since the war began when Russia started their invasion in 2022.
Since then, Challice who resides in Alnwick/Haldimand Township north of Cobourg has spent more time on the front lines then he has at home.
From the start he's told Today's Northumberland that he didn't know anyone from Ukraine and isn't of Ukraine descent. But he also knows right from wrong and what Russia is trying to do is wrong. He's witnessed it day-in and day-out.
A few weeks ago, video surfaced of a unarmed Ukraine soldier being executed by Russian soldiers. Challice said the Wagner Group sent the video to the 59th Brigade to "taunt us."
The Wagner Group is a private military/paramilitary organization described as a network of mercenaries.
Challice said the video plainly shows a war crime of a unarmed soldier being shot at close range.
During his time in Ukraine, Challice has been in countless firefights, but in his latest one – he honestly thought it would be his last.
Challice describes the latest mission he was sent on in the Dontesk Region with Ukrainian soldiers.
Challice said his group were told the 11th Battalion was getting overun by Russians on their position and they needed support – fast.
"We gathered our gear and rushed to the HQ not knowing how many or what the situation was. It was 7:30 p.m. and it was dark out. This would be the first time we would do an insert in the dark."
At headquarters, Challice said they gathered all the intelligence about where they were headed, along with carrying as much weapons and equipment they could even though it was a five kilometre insert into a village that was mostly destroyed.
"Our guide did not want to go, but had no choice. We stepped off with as soon as we could and maintained a distance of 15 to 20 metres in-between each of us due to heavy drone and artillery presence."
Since Challice arrived in Ukraine he's stated it's a war like no other war. It's a technology war with drones being invaluable for both intelligence and used as weapons.
"Along the way we could see fires everywhere and the remains of BMP's and other equipment scattered all over the road. It was a full moon so visibility was good. We didn't have much contact on the way. Just the odd drone dropping munitions near us and small artillery."
Arriving at the location, Challice described it as "quiet."
"What was left of the other team met us and had a small brief with our commander then departed with their dead."
"It was still pretty quiet at this time. So we took shifts in two man teams watching the front."
The rest of the soldiers went down in the shelter to try and get sleep not knowing what was ahead.
Challice and his team believed the enemy was approximately 200 metres in front of them in buildings.
"Throughout the night there was just small artillery hitting around us. We could tell they were trying to destroy the rest of the village."
But when morning came, around 8:30 a.m. the Russians started with heavy artillery and tank fire.
"We were about to switch and a shell came right into the house and flattened everything."
Two soldiers were injured pretty bad and ran downstairs for shelter.
"Shells started hitting all around us and next thing we knew they were shooting at our destroyed house."
"They knew where we were and were trying to advance."
Challice said they could see Russian soldiers occupying a building directly in front of them.
"We took a position and engaged the enemy head on. We fought for what seemed hours back and fourth with grenade launchers and our rifles."
Challice and the other Ukraine soldiers were the only ones protecting the Russians from advancing.
"We were taking different positions as we were getting hit with RPG (rocket propelled grenades) rounds and small munitions. We took aim at the buildings in front of us with RPG's and called out artillery in to destroy it.
But what Challice didn't know is the Russians were going to flank them.
On one side was trees and a river and the other was more destroyed buildings.
"At this point I thought we were f–ked."
"There was so much coming at us we couldn't move. There was bullets flying over my head as I was engaging them through debris of our destroyed house. We managed to take out one by one. I remember two machine gunners taking aim through a window and I managed to take one out. We kept moving positions to avoid the explosions."
Using artillery and RPG rounds the Ukraine soldiers were able to destroy the building in front of them.
"There was a moment of silence then they started engaging us from the sides. (A soldier) took a few bullets in the leg and it started again with bullets flying everywhere. We were almost out of ammo at this point."
Challice said they called for reinforcements and kept shooting through the trees at the Russian positions.
"There was a small team of Russians that tried to bound on us from the side. With grenades and AT4s we were able to destroy their advance. We had our drones in the air and they were dropping bombs as the enemy tried to advance."
The Russians stopped their advance, but their artillery kept firing.
"At this point we tried to find as much ammo as we could and get ready for their next attempt. We all took positions facing where we thought the enemy would advance from. We still had no reinforcements. They were now all around us."
The skies will filled with drones, but it was hard to tell whose were whose.
One grenade landed close to me and I took cover. I didn't know if I was hit or not. I just remember stars and not being able to hear at this point."
Gunfire started up again and Challice said it was at this point he thought they wouldn't make it out alive.
"We stock piled up our inventory in what was left of our bunker and loaded every RPG and prepped the AT4s. With some of us giving support with rifles, we took aim and unleashed what we had left."
"Once we were out of heavy rounds, we tried to conserve ammo so we just returned fire when fired on."
It went quiet once again, but once again the Russian heavy artillery started.
It would be just a matter of time before the heavy artillery struck where Challice was so they had to leave their position and find cover in another destroyed house.
After six hours, it was dark again and there was just drones and artillery working.
"We were mostly out of ammo and out of 7 of us, there were two that had bad injuries and all of us had concussions from the explosions."
"We couldn't take anymore of their advance."
Challice said they heard someone yelling from behind – it was reinforcements.
The Ukraine soldiers gathered in a small shelter where the reinforcements told us the Russians pulled back due to too many deaths and that we had six more teams behind arriving.
"Our battle was done."
"We gathered up our injured and proceeded to make out way back to the HQ. This was the longest walk I have ever had. It seemed like everyone was taking a time out. We made it back without incident."
Once back at headquarters, the commanders were all smiling and hugging the soldiers that had just come back from a hard fought battle.
Watching the drone footage, Challice said they were completely surrounded at one point and the only thing that helped us push them back was the drones and heavy guns (RPG's AT4's).
"The building we destroyed had more then 30 Russians occupying it."
There is a lot more that Challice can't remember, "but I just know we all did good work and made it out alive."
At headquarters, they received intelligence from Russian radio communications telling their commanders they had too many dead and had to pull back to there defensive positions.
Challice took video at times during the battle because, "I thought we were goners."
Challice and others have a week off suffering from major concussions.
Taking a well deserved break from the fighting Challice said, "this was the hardest time in my whole life."