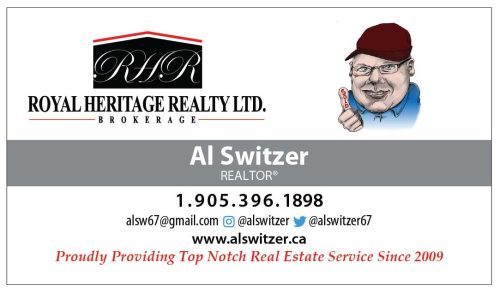 By Jeff Gard/Today's Northumberland
The Port Hope Panthers closed out the Provincial Junior Hockey League regular season Sunday with a 4-3 win over the Frankford Huskies, the same team they'll face in the first round of Tod Division playoffs starting Wednesday night.
Prior to the game, the Panthers recognized their four graduating players, including captain Drew Clapperton of Baltimore as well as Cobourg's Carter Clarke, Lindsay's Cole Kimble and Indian River's Kieran Flynn. Family members were on hand to join the players in the ceremony.
There's still more hockey to be played, though, in what has been a special season for the Port Hope junior C club.
As reported by Today's Northumberland in mid-November, the Panthers were sold to a new local ownership group that will ensure the club will remain a fixture in the Port Hope community. The process to purchase the team, which required approval from the PJHL, started in early 2022 and wasn't completed until the fall. The new ownership group includes Shane Weatherby and Andrew Watson from W3 Group with 50 per cent share and Chad Stewart who runs the local successful National Shunt Service Ltd. (NSSL) company has the other 50 per cent. Local retired NHL star Justin Williams is also an owner of W3 Group and is a great hockey mentor for the three new owners.
Stewart noted on Sunday his father, Lorne, was president of the Cobourg Cougars for about 15 years. He's been told his father helped the Cougars out of a financially challenging position many years ago, but helped get them back on track to remain in Cobourg.
"The reason I got involved with a hockey team is I saw how my dad enjoyed being around the (Cougars) team," Stewart said. "I've always enjoyed hockey. My kids are in hockey, I've been involved in Northumberland Minor Hockey."
Lorne and Connie Stewart were always welcoming of players coming to play hockey in Cobourg, including from the Maritimes. Panthers head coach John Foley and assistant PJ Michael both played for the Cougars, at different times, in the late 1990s.
Connie passed away in late July of last year and Lorne passed less than two months later in September.
"They're two wonderful people and they're definitely missed."
They are certainly remembered, including by the current Panthers players who now compete with a sticker on their helmets with 'LS' and 'CS' in memory of Lorne and Connie Stewart.
"The guys came to me and said 'we want to do something for you and this is what we've decided," Chad Stewart said, noting his appreciation for the incredible gesture to dedicate their season to his parents as he was dealing with their loss.
"It's amazing," he said. "These young men have a lot more to worry about in life than myself and what I have to go through. For them to think of me and my situation and what myself and my family are going through, it meant a lot not only to myself, but to everyone else involved with the Port Hope Panthers as well as my family."
With the 42-game regular season complete, the Panthers finished fourth in the Tod Division with a 22-17-0-3 record, but what a turnaround it's been since the start of January. Port Hope won 13 of its last 18 games since the calendar flipped to 2023.
"This is a fun, exciting hockey team," Stewart said. "I think we can go deep into the playoffs, if not make it to the Cup. That's what I'm hoping for and that's what myself and Shane had the vision for at the beginning of the year."
Foley, who was an assistant coach with the Panthers during runs to the PJHL Schmalz Cup finals a number of years ago, is back now as head coach. He was hired midway through the season to replace David Miller.
Stewart said Foley was the logical choice to lead this team behind the bench with assistants PJ Michael and Jacob Spicer.
"There was no other thought. He's been a great addition. He knows this game better than anybody. Right from the ownership down, we've got the right people in place."
Director of hockey operations Rebecca Michael said everyone has bought into the vision of the new ownership group and wants the same thing. The community support has also increased. Sunday's announced attendance was 352.
"If you look at attendance numbers at the start of the year compared to where they are today, it's grown significantly and I think that's just because you see the heart of the players on the ice, you see the buy-in of the players on the ice. It's fun, exciting…the team camaraderie, having John come in from a local standpoint just has really helped."
For the opening round of Tod Division playoffs, the top two teams – Napanee Raiders (35-5-0-1) and Amherstview Jets (26-13-0-3) – each have a bye, leaving the other four teams to battle it out in best-of-seven series.
Fourth-place Port Hope (22-17-0-3) is taking on fifth-place Frankford (15-24-0-3) while the third-place Picton Pirates (23-15-1-3) will square off against the sixth-place Campbellford Rebels (3-35-1-2).
Wednesday night, the Panthers will host the Huskies in the opening game of that series. Game time is 8:30 p.m. at the Jack Burger Sports Complex in Port Hope, which will also be the venue for Game 2 on Friday night at 8 p.m.
SCHEDULE
Wednesday, March 8
Frankford at Port Hope, 8:30 p.m.
Friday, March 10
Frankford at Port Hope, 8 p.m.
Saturday, March 11
Port Hope at Frankford, 6:50 p.m.
Tuesday, March 14
Port Hope at Frankford, 6:50 p.m.
Wednesday, March 15
*Frankford at Port Hope, 7 p.m.
Friday, March 17
*Frankford at Port Hope, 8 p.m.
Saturday, March 18
*Port Hope at Frankford, 6:50 p.m.
* – if necessary