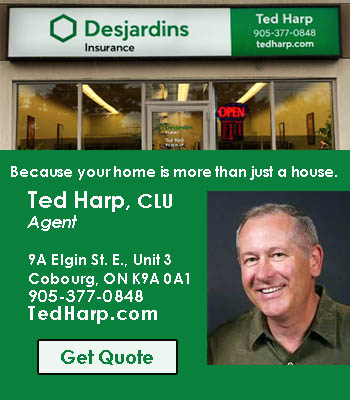 By Cecilia Nasmith/Today's Northumberland
Following a half-dozen presentations at last week's committee-of-the-whole meeting, Cobourg council this week took action on addressing the local crisis.
The debate began with a message from downtown business owner and former councillor Theresa Rickerby, who could not be present, expressing disappointment with council's delay in acting on last week's presentations on a problem that is becoming increasingly rampant in town.
"The rise of visible homelessness in Cobourg is seen as one of the barriers to attracting new business," Rickerby added, making this another way homelessness costs the community.
She accused Mayor Lucas Cleveland of declining to support the Association of Municipalities of Ontario's approaches to the province for help because of his fears of hurting his relationship with the local MPP.
"Political leanings have no place in municipal government," she said.
As for the concept of a local task force on the issue, she continued, "I cannot understand why anyone on council would not support this initiative."
The letter was read just prior to council's consideration of Deputy Mayor Nicole Beatty's motion that declared homelessness is a social, economic and health crisis, requesting the support of the county as well as the co-operation of the regional services manager and facilitator of the Community Safety and Well-bring Task Force in including a Cobourg representative as well as people with lived experience of homelessness.
"So there's a Cobourg-specific element to the task force," Beatty explained.
The motion also requested immediate action from the province in developing resources and implementing a comprehensive plan to address the situation, as well as encouraging the delegations that have made presentations to Cobourg council to make them elsewhere – municipal councils, county council and the county's Social Services Standing Committee.
Cleveland pointed out that the task force has already undertaken extensive consultations with Cobourg residents and individuals with lived experience of homelessness.
"I am in favour of on-going engagement rather than engagement that stops during the implementation period." Beatty replied.
The mayor was the only member of council voting against Beatty's motion.