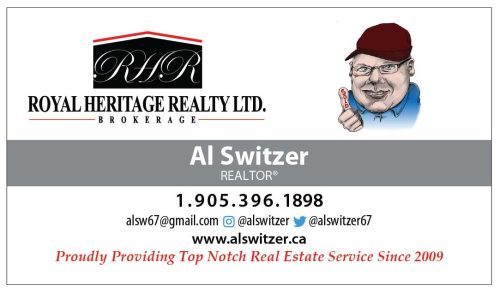 By Cecilia Nasmith/Today's Northumberland
Mayor Lucas Cleveland cast the only vote against Councillor Adam Bureau's motion in support of the Cobourg Police Service at this week's council meeting.
The motion was made in response to correspondence from the Cobourg Police Services Board, which had convened a Feb. 21 meeting to address an update to the Northumberland County 2007 Policing Study – which was being quoted widely at Northumberland County council in support of potentially going to a county-wide policing model.
The letter included the board's motion that it does not support any further study on county-wide policing.
Bureau made his own motion in a similar vein – that council does not support any further study on county-wide policing during this term.
He decried the prospect of making decisions based on a 2007 study whose information is obsolete. The OPP – to whom policing would presumably be contracted – is nowadays struggling with understaffing and increasing costs.
Though he said he did not wish to criticize Brighton Mayor Brian Ostrander, he did rebut some of the points Ostrander made when county council debated the matter – especially since he made many points based on the 2007 study.
Everything has changed since 2007, from increasingly sophisticated techniques being used by criminals to the evolution of the technology police use to combat it.
Ostrander said the Cobourg Police Service is looking at tremendous expenses in replacing the building they use at 107 King St. W. – the former armouries building that has stood on that corner for generations. In fact, Bureau said, they are doing a needs study and no decision has yet been made.
Their Business Services division is funding their capital costs but, should the OPP take over, that revenue stream will likely be shut down. Along with the loss of income, this will mean the loss of the well-paying jobs for its employees.
"I am not, have never been and will not ever be in support of the Cobourg Police Service being auctioned off to the OPP," Cleveland – Cobourg's representative to county council – stated.
"Let me be 100% clear. I supported the motion, as I viewed it as a way to have the conversation at the county and build momentum toward what I see as the inevitability of an amalgamated service model.
"I am always ready to think outside the box, and I'm laser-focused to look for initiatives and cost savings in Cobourg and Northumberland.
"I fully support the Cobourg Police Service. I fully support our chief, the officers and the Police Service Board. I believe we have a model force, and one that should be looked to to replicate," he said.
Cleveland pointed out that he wears two hats.
"As mayor, I fully support Cobourg Police Service. I am thankful for the example they set and for the standards they uphold.
"As a county councillor, I would love to see the type of policing we have in Cobourg replicated across the county. I saw this opportunity to update the 2007 study that is outdated, that does not take into account policing costs of the present day, as an opportunity to start looking at new ideas and new possibilities."
"Bigger is not always better," Councillor Miriam Mutton declared – pointing to the forced amalgamation of municipalities as an example that did not always work out well.
Mutton believes that the municipal force, which works well, would be wise to ensure that mutual-aid arrangements are maximized to draw on specialty strengths that could be augmented with expertise from other forces.
Deputy Mayor Nicole Beatty praised the mayor's "commitment to thinking outside the box and modernizing," but wondered why he didn't bring it forward to Cobourg council before it went to a vote at county council.
Cleveland said that the matter occurred on the spot with no warning or opportunity to take it to Cobourg council.
"If there is any future new development, this does have a ripple effect," Bureau said, suggesting that any further discussion should first be done in-house.
"I 100% will do that," Cleveland said, just before casting the only vote against Bureau's motion.