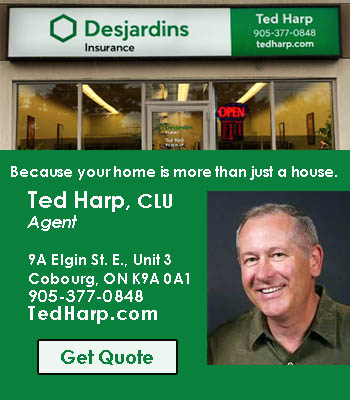 A retirement celebration was held for a long standing member of United Way Northumberland on Thursday, February 16, 2023.
Cathy Cavanagh was moved to tears at the number of people that came out to Arthur's Pub at the Best Western Inn and Convention Centre from 2 p.m. to 4 p.m.
Cavanagh spent 26 years as Director of Finance for United Way Northumberland.
There was a slideshow that showed photos from over the years along with a number of speakers and of course, a cake to help celebrate the retirement.
"It went very quickly and I really loved what I did. I look at the pictures and can't believe how much we did and the fun we had doing it," said Cavanagh.
Cavanagh said she worked with great people and community organizations throughout the years.
"I'll miss the camaraderie of the community."
Friends, co-workers and former co-workers came from near and far to wish her a happy retirement.
"I'm blown away by the number of people."
Mike and Karen Walsh traveled from the Niagara Region for the celebration.
(Mike was a Board member and Karen was a staff member)
Acting Executive Director of Northumberland United Way, Maggie Darling has worked with Cavanagh for almost seven years.
"We were a small team, but Cathy leaving us a big hole for the team. We have no doubt she's going to go on to great new things. We are definitely going to miss her."
And former Executive Director Lynda Kay echoed Darling's comments stating, "Cathy was always kind, compassionate and detail oriented. She was always excellent to work with and a financial wizard."