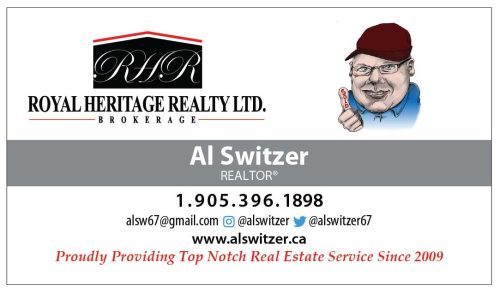 By Jeff Gard/Today's Northumberland
Cobourg council debated funding for both a dedicated pickleball court and skateboard park at budget meetings last week.
Both projects, discussed more on Thursday, were ultimately debentured, staying off the tax levy and adding to the town's long-term debt.
In the case of pickleball, there was a motion to add $125,000 for new courts through the tax levy with the other half of the project to be funded through community fundraising and grants. The town wouldn't begin construction on the capital project until the fundraising goal has been achieved.
Councillor Miriam Mutton said she did some research as she wants to be fair to all recreational opportunities. On Tuesday, she had advocated for the skateboard park, a project she said has kept me pushed down the road.
"I support the idea of a popular sport that is keeping people physically active, but I'm also cognizant of of course as we all are of the bottom line of what we're doing," Mutton said Thursday, noting there are 19 courts in Cobourg suitable for pickleball, though not all are usable year-round.
"We have six indoor courts at the CCC with proper nets. We have now 10 courts at Sinclair. Last fall apparently the three that were there have been changed to 10 however players need to bring their own nets. And there are three nets at Peter Delanty Park with existing nets – there's tennis there."
That's 19 courts for a population of around 20,000 people, she said, adding Pickleball Ontario published a report a few years ago using stats from the United States suggesting one court for every 4,000 population.
Mutton reiterated pickleball is a growing sport and said while more courts are sure to be built in the future, "we are actually well supplied at this time.
"We have a skateboard facility that has probably less than a year left in its use so I'm just trying to balance here."
Councillor Aaron Burchat said if council is looking for funding sources, long-term debt sheets provided by Treasurer Ian Davey showed other items being debentured. The pickleball courts would not be built unless the fundraising is completed for 50 per cent of the project so that project seems ideal to debenture.
"On an item like this, I feel council should look to debenturing such projects over a 10-year period so then it ultimately would reduce the tax levy and spread this out as this would be more of a future growth project," Burchat said, noting he was willing to put motion on floor that 50 per cent be from fundraising and the town's half would be debentured.
"My understanding from the club is that they feel they are being pushed down the road," Deputy Mayor Nicole Beatty said. "We're going to have to undertake this project at some point."
In speaking to council members, Mayor Lucas Cleveland said the need to add debt is sometimes required and he's understanding of that, "but please remember that any items that are added to debt will hamstring or hamper future budget deliberations as we will have to service this debt. I believe the numbers for every million we add debt, we are looking at approximately $125,000 a year in service costs."
Councillor Adam Bureau agreed with Mutton, saying he didn't realize there were so many pickleball courts in town, but was also in support of Burchat's motion to debenture.
"We don't know if it's going to happen this year or not," Bureau said. "It may happen and that way we're ready and if not then it's not going on the tax base this year."
Beatty asked Director of Community Services Brian Geerts to clarify that the new project would be for dedicated pickleball use while the current 19 are for various uses and asked if there is a significant difference between a dedicated court and a universal one.
"All the outdoor courts that we currently have are multi-purpose, so tennis and pickleball," Geerts said. "Both sites were primarily designed as tennis facilities to begin with and they've been adapted for pickleball. For casual play…that works quite well, but we've got quite a group of competitive players in town as well so at that point there are very small differences in court design that make it workable or not so even like an inch or two difference in net height makes it a qualification or disqualification whether you can play there or not."
Geerts said there's plenty of neighbourhood capacity for casual play and the town coordinated with the local pickleball club to re-line the courts in October and they hosted a couple of events in the fall. The full 19 multi-purpose courts will be available this year.
"We work closely with all the different clubs to work out schedules for the outdoor courts so that there is pre-booked times for tennis, pre-booked times for pickleball and also reserved open court times," Geerts said. "The public can also arrive and play for free at those times. The times are published at the courts so that it's all transparent to everyone."
There's also indoor times at the Cobourg Community Centre as the gymnasiums are also multi-purpose.
Mayor Cleveland said it sounds like if the town builds the outdoor pickleball courts, that would lead to a reduction of fee revenue from the CCC.
"That is possible, but with the high demand and growth we're seeing in pickleball, while I agree with the philosophy of that statement, we probably wouldn't actually see that reduction – the growth curve is so steep that you would still see growth," Geerts said. "I didn't fully answer the deputy mayor's question from before. A new pickleball facility that is contemplated in the budget would be designed for pickleball, so the surface would be the exact size for pickleball considering casual and competitive play. We did a pre-design project as part of the 2022 budget that can we use as one potential option for building that facility."
The mayor made an amended motion that the debt issuance not be issued until such time the $125,000 is raised by the volunteers.
"I don't think you have to make an amendment…I'm okay with that because as far as I'm concerned it's implied," Councillor Burchat said.
Councillor Brian Darling asked for confirmation that even with fundraising attached to the total cost, that care and control still remains the town.
"I did have some initial conversations with the pickleball club to outline some of those different long-term options that there were so I did float the idea that they could even approach the town to lease a certain piece of land and build their own facility on it or there could be a shared arrangement between the town. The club did discuss it and think about it but they preferred a town-owned facility and then we would be including fees within the fees schedule," Geerts said. "Since it is intended to be more of a competitive facility, it would be pay-to-play without open hours. Similar to how the gym at the CCC runs, we might have certain open timeslots, but overall anyone wanting to play would need to rent it."
Darling said he was under impression that if a town grant writer applied for a community grant and was successful, that money would come off the town's portion. Beatty said the intention is any grants secured will go towards the community fundraising portion, as per the original motion.
Councillor Mutton also then asked if the town can secure its own grant could it be applied to come off the tax levy amount.
Beatty said the pickleball club would have to co-apply with the town, otherwise they would be competing with each other.
"The original motion is very clear," the deputy mayor said. "It's a 50 per cent contribution from the municipality and then it would be a 50 per cent contribution from whatever community fundraising that looked like. My understanding is the club is already fundraising, the last time I talked to them they had raised over $10,000 already on their own."
CAO Tracey Vaughan said anytime there is collaborative work on a grant, it only makes the application stronger.
"What you can do, if it's a joint application, then the proceeds could also be applied 50-50 as well towards each contribution," the CAO said.
Councillor Darling said that his objective is to look after all the taxpayers "so that formula works well."
Councillor Burchat thought it was fine as is and that grants should be applied to the community fundraising side.
"As far as I'm concerned, the town's portion is 125,000. Basically if you're going out to get community grants or any of those kind of things, the province and all those funders are going to look at the work that the community organization's doing with partnership with the municipality because it strengthens the grant to go out and get the funds, plain and simple," Burchat said. "It's going to be a town asset going forward so I think the municipality just needs to some portion of it as they've done in Brighton as deputy mayor has pointed out. My point…is trying to reduce this year's increase in the levy and by debenturing this project over a 10-year period because it is something that we're going to be growing into so future growth and future budgets is going to pay a very small fee to give people some kind of active lifestyle."
Burchat reiterated what Geerts said in that these would be high-level courts for competitive players and would give the town an opportunity to rent them out and gain some revenue.
Following a couple amendments, a recorded vote was called for the final motion that council add to the 2023 Capital Budget in the amount of $125,000 for pickleball courts with the additional amount of $125,000 to be raised through community fundraising to be secured through grants or organizational fundraising; further than the town's portion will be debentured and added to the town's long-term debt; and further than the project will only move forward if the additional amount is provided by other levels of government, grants or community fundraising.
The vote to approve the motion was 6-1 with only Mayor Cleveland in opposition.
Councillor Mutton said she liked that structure and would be borrowing it after the lunch break in regards to the skateboard park project.
Following the break, Mutton said while she's not a skateboarder herself, she's speaking on behalf of those in the community who are. She's also recently learned that rather than a skateboard park, it should be called a wheels park, but deferred to Director Geerts for clarification.
"To give some context, the community need and the service provided by the skateboard park is quite different than pickleball," Geerts said. "We have one skateboard park that serves the town and those in the community beyond that like to attend it, currently located at Donegan Park."
The current park is comprised of a number of steel structures that have been in place for close to two decades, the director said.
"We can keep repairing and patching the current set-up until it gets replaced. It's not closed or near closure at this point, but it is worn and it has fulfilled its expectation. We did some preliminary design work late last year – it has not yet come back to council for reporting – but we did some community engagement to see what the community's interest was in a new facility, where it could be located and what material they would like it constructed out of."
Among the potential sites suggested were the CCC and Donegan Park. Geerts said the community is excited about the prospect of a new facility and the preference is concrete over steel.
"There's some benefits on lifespan, "Geerts said. "Concrete has a much longer lifespan, it's a lot quieter for neighbourhood residents, too. The steel, every time someone lands on it, it bangs. The current location, neighbours are used to it, but a new facility that's concrete would be much quieter and also the users, it's just a nicer, smoother surface to work with."
If the current facility had to be closed, there wouldn't be another one in town to use. The closest is in Port Hope that residents would have to travel to, the director noted. The hope is a new facility design could incorporate the use for scooters and BMX as well.
"It's really important for the community to have a facility like this," Geerts said. "There's no fee, there's no access control – it's welcome to anyone to use all the time."
There would be more community engagement if the project moves ahead, he added.
Councillor Randy Barber asked about usage of the current skateboard park and also wondered about any liability if someone gets hurt there.
Geerts said there isn't any specific data since the facility is open all the time for use, but said he is asked regularly about the prospect of a new facility. Also, if there is a defect that needs to be fixed, users report it promptly.
"I would say the community is quite engaged with it, but I don't have a way to quantify its use currently," Geerts said.
As for liability, Geerts said the facility is regularly inspected and maintained by staff.
"At the point where we're no longer able to repair or maintain it, we would close it. We're certainly not going to expose the community to any risk."
Mutton asked for an estimate of the lifespan remaining. Geerts, using his own judgment, would say the park has already exceeded its lifespan.
Mayor Cleveland agreed with Mutton that the need for a new skateboard park is undeniable. "There's a constant complaint in the community that there's not enough for our youth to do," he remarked, adding that perhaps the decision for a skateboard park should be included in the larger discussion of the waterfront, Centennial Pool and what council is doing moving forward. While he's not against a new skateboard park eventually, he's not sure this is the time.
With amendments, ultimately council voted in favour of a motion to add to the 2023 Capital Budget in the amount of $225,000 for the skateboard park and the additional amount of $225,000 be raised through community fundraising to be secured through grants or organizational fundraising, which the town will then start the capital project for a total amount of $450,000; further that the town's portion will be debentured and added to the town's long-term debt; and further that the project will only move forward if the additional amount is provided by other levels of government, grants or community fundraising.
…
During Tuesday's meeting, Treasurer Ian Davey took the opportunity to remind citizens that "donations to the municipality are in fact tax deductible – they can get a tax receipt. Depending on their own personal tax position, if people felt so inclined and there was going to be a fundraising campaign and what the pickleball club would be in effect doing is asking their members to say donate $500 to the Town of Cobourg designated that it's for the pickleball, we would issue them a tax receipt so the five hundred might only cost them three hundred or something once they file their income tax. We can go that route as well to make it a little more palatable for people to make a contribution towards the initial capital of getting the thing up and running."
That was intriguing to some council members, though Director Geerts offered caution, noting while it's good to be fiscally responsible and diversify funding sources, some of the donations for pay-to-play models are not necessarily equitable and favour those who have more disposable income.
"Our recreation strategy doesn't necessarily need to favour those who have the financial will to do as they wish so while this is the way the budget is presented, some of the fundraising and sponsorship strategies come with risks…we're catering to those with means and I don't think that falls in line with our overall equity, diversity and inclusion strategy."
…
At the end of Thursday's meeting, Cobourg council unanimously supported a motion to approve the 2023 Capital Budget in the amount of $32,998,716 and the 2023 Operating Budget with the Municipal Levy of $28,154,601 which represents a 8.1% increase over the 2022 Operating Budget and a 6.6% net increase after allowing for New Assessment Growth of 1.5%.
The budget requires final approval at the next regular council meeting Feb. 27.