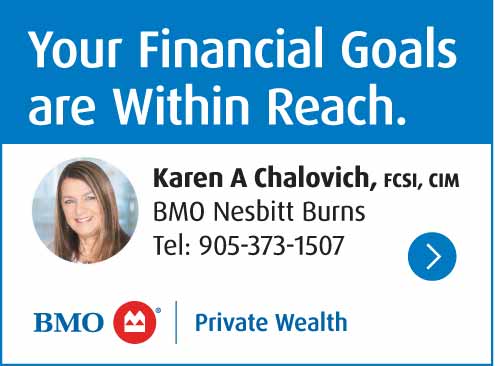 (file photo)
By Cecilia Nasmith/Today's Northumberland
Announcing that the Golden Plough Lodge-Northumberland County Museum and Archives project is 45% complete – and still on schedule – Northumberland County has issued an update on the project being erected in Cobourg on Courthouse Road.
The third-floor structure walls are now complete, with work underway to finish installing the steel roofing structure to close the facility in soon to be completed. With the roof in place, mechanical and air-handling equipment will be lifted by crane on to its surface.
Meanwhile, inside work continues with the interior-wall framing of the 180-bed Golden Plough Lodge, defining hallways, spacious dining rooms and the resident rooms which should be ready for occupancy by the summer of 2024.
Thousands of metres of water and drainage pipes, fire sprinkler lines, air ducts and electrical conduits are going into place, and delivery was recently taken of mechanical equipment for heating-cooling and boilers, as well as pre-manufactured duct work and piping assemblies.
"This proactive approach will help limit any potential construction delays due to supply-chain issues," the announcement said.
Northumberland Director of Public Works Denise Marshall, who is leading the engineering and construction effort for the county, said there is progress on a number of fronts.
"With the load-bearing walls now complete for all three stories, installation of the roof is under way. Once the roof is in place, we can then start to enclose the building from the outside elements."
Marshall's team is also working behind the scenes to procure furniture, fixtures and equipment, as well as preparing transition and operational plans for residents and assets to be relocated.
On the museum side of things, space is being readied for more than 400,000 archival materials, more than 600 artifacts and also future additions to the archives.
Archivist Abigail Miller said expert advice has gone into planning the specialized storage system to meet high curatorial standards. They worked with SpaceSaver Solutions to design a system to prioritize the needs of the artifacts while providing an enhanced experience for visitors. Special features include:
Storage cabinets with visible shelving for display and secure behind-the-scenes showcasing

Over-sized tray drawers for storing large plans and maps

Mobile racks for safe storage and display of framed artwork and photographs

Over-sized shelves for storing and displaying large artifacts
These storage units are moveable to maximize space, with smooth, balanced mechanisms to prevent shifting or damage to fragile artifacts during movement. This state-of-the-art system, installed in a secure, climate-controlled environment, will support NCAM's work to achieve a Category A Curatorial Standard designation – which will enable staff to acquire and borrow cultural property of outstanding significance and importance.
This specialized shelving unit is funded with the generous support of the Government of Canada through the Canada Cultural Spaces Fund.
The current archive collection will be carefully relocated to the new facility in 2024. Once this process is complete, the remaining space will still provide ore than 40% new-storage space for future growth.
"With over 50,000 linear feet of storage, we plan to be able to continue collecting for another 15 to 20 years," Miller said.