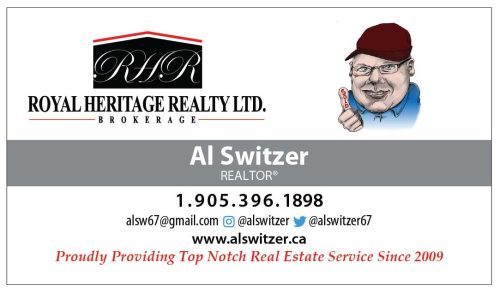 By Cecilia Nasmith/Today's Northumberland
Cobourg Police Services Board Chair Dean Pepper was joined by Chief Paul VandeGraaf and Deputy Chief Jeff Haskins at Cobourg council Monday to review the 2023 police budget.
It was more than the presentation of a balance sheet, as Chief VandeGraaf explored the changing nature of police work from the predominantly proactive role of generations past. Today that work is more likely to rely on creative crime prevention strategies that focus on solving underlying problems and important partnerships with community agencies, employing advanced technologies and ensuring a flexibility that allows a quick response when new realities make themselves known.
"These shifts are not generational. They are not even every few years. These changes come even more rapidly, sometimes two and three times, quickly, within the same year," the chief said.
He described the work of today being increasingly beyond core police functions.
"For example, primary medical-incident response – in response to drug poisoning, for example – and mental-health response, Just yesterday, 50% of our calls for service were comprised of just those two types of calls.
"It's not just crime. It's the intersection of addiction, poverty and homelessness, just to name a few."
VandeGraaf reported on the Crime Severity Index, a scale of 1 to 326, where one is the highest and most severe rating. Overall, Cobourg's 126 ranking in 2021 was up from 148 in 2020. This breaks down to a 4.37% decrease in Violent CSI over 2020 but a 15.98% increase in Non-violent CSI over 2020.
The portion of the 2023 budget to come from the tax levy is up 5.1% over last year, rising to $6.993,772.
"In our world, a 0% budget is in fact a deficit budget," he said.
The Cobourg Police Service did have a zero-increase budget in 2017 and 2018, he said, and cuts had to be made elsewhere to manage it.
One asset that is pretty well unique to the Cobourg Police Service is the Business Centre it operates, not only covering its own costs (including salaries) but producing a surplus that can be applied to the force's capital expenses.
Since 2004, this revenue stream has covered $7,890,043 in capital expenditures such as office equipment, uniforms, computer upgrades, vehicles, community projects, radio system and other expenses. The $635,000 it is estimated to bring in for 2023 will cover six replacement vehicles, computer and security equipment, system upgrades, and other tools and equipment – none of which the taxpayer will have to cover.
This is part of their Recoverables budget line, more than $3-million that will come from this source as well as from grants, court-security funding, secondments and funding for special projects like the Youth In Policing Initiative.
Deputy Chief Haskins displayed a budget sheet showing that, of the Cobourg Police Service $10,653,164 budget estimated for 2023, the tax levy will cover 65.65% of it – down from 72.11% of the budget last year.
Of the budget increases over 2022, about half are due to such fixed costs such as insurance, negotiated increases in salaries and benefits, gas, building maintenance and a cost referred to as disability management.
Chief VandeGraaf expanded on this, a subject dear to his heart.
Since 2016, the provincial government has recognized the designation of Post-Traumatic Stress Disorder as a disabling injury for first responders. It aims to reduce stigma and make support more available, but falls far short in terms of a return-to-work policy.
For Cobourg Police Service first responders – and for police services throughout the province – the loss of their active duty has an impact on both front-line and financial resources.
"There was a time we could rely on other staff – crime-prevention officers, school-response officers, traffic officers," VandeGraaf listed.
"Those days are gone, in many cases, across Ontario."
And for 2023 in Cobourg, the total projected Disability Management Cost will be $1,831,547.
"We can continue to count this as an annual cost," he predicted grimly.
Responsible and realistic budgeting is an important tool going forward, VandeGraaf told council.
"In partnership with the board, we must ensure we have the facilities, tools and the cultural readiness to respond to the shifting realities of policing accordingly," he said.