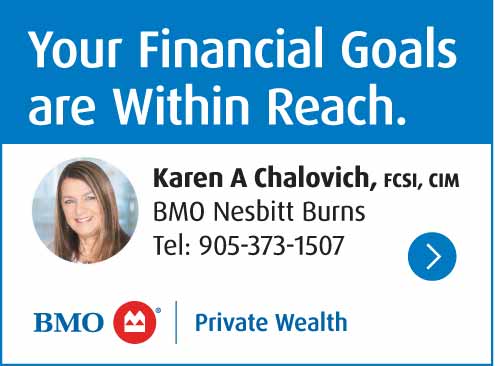 By Cecilia Nasmith/Today's Northumberland
Mayor Lucas Cleveland this week urged Cobourg council to consider whether offering public transit is, in effect, funding a luxury with taxpayer money.
For the time being, however, council voted resoundingly to reject all calls for some degree of return to a regular routed and scheduled transit system, and doubled down on the eventual success of the somewhat-controversial on-demand system adopted almost two years ago and plagued with problems ever since.
The matter came up in response to the letter from Hope Bergeron, begging council to return to a public-transit system "that all people could use, and stop the illogical exclusionary on-demand system."
Bergeron said she accepts that every tax payer supports services he or she does not use – skateboard parks and the marina, for example) – but "the one thing we can all use and share is the bus.
Please restore the transit. Other towns do not have this cab-style."
Councillor Miriam Mutton made a motion to respond to Bergeron's letter by forwarding it to the appropriate staff for "a substantive response," with a view to whether things could potentially change in the future to improve service.
Director of Public Works Laurie Wills said any change in transit service would be at the call of council, but pointed out that the town has already purchased new buses and software in support of the on-demand system that came into effect in April 2021.
Councillor Adam Bureau made an amendment to ask Wills's staff to provide council with a report on the costs of returning to a scheduled fixed-route system (including any penalties to be paid for cancelling the on-demand system) in time for this month's budget deliberations.
"I would really like to advise against potentially moving forward on this," Mayor Lucas Cleveland said.
He recalled that, prior to the change, council studied the matter extensively, including the financial implications, and made the change based on the information they had. It represented a "drastic and marked" change, Cleveland acknowledged, and inevitably a few people will have trouble moving to the new system.
Councillor Randy Barber termed the reports requested in the motion and amendment "make-work projects.
"I think we have been through this ad nauseum," he declared.
"We have decided to do what we have done with our system, which Miss Bergeron calls 'an illogical, exclusionary on-demand system.'
"You call when you want a ride, and you get it," Barber stated.
"A single letter like this, after we have gone through the process and funded it – to me, it doesn't make sense to drag this through the field again."
Bureau recalled that original process of studies and public consultation, which he considered somewhat flawed.
"I do believe – this is going by memory, but the amount of people that voted and did the study was 64 people. We changed our whole transit system on 64 people, and I believe 10 or 11 didn't even take the new system.
"Also, I can't tell you how many complaints I have gotten where people got stranded in walkers, they're missing their appointments, they can't get to work because the transit system isn't doing its job. This is a big problem. It was huge on the campaign trail."
Bureau stressed that the amendment he was making was not to plunge ahead and recommend a change, but only to ascertain how much any kind of change might cost.
"Nobody has looked at this since the time we approved it. I guarantee you, if we do a survey now, it's going to be a lot different."
Questioned by Deputy Mayor Nicole Beatty, Wills said she could provide the figures required, but no change was possible in the near term.
"If there was to be any significant changes in transit, it would not happen in this budget regardless. There would have to be notice of changes with our contractor, notice of changes with the public. We don't even have close to the bus capacity to go back to a fixed route," she said.
Mayor Cleveland pointed out that, since its inception, the current system has never had a full complement of drivers – therefore, it hasn't had a fair shot at proving itself.
At least debate it, Mutton urged.
"This is people's lives and their health and their security we are dealing with," she said.
"The pandemic was nobody's fault. But two years of a trial, and people have suffered, so that's what I am concerned about.
"People have been hurt," she declared.
She recalled a day on the campaign trail, spotting a man sitting alone in a wheelchair waiting for a pick-up for so long that she grew concerned.
"I do hope council sees fit that we at least put it in the budget and flag it and track it, because it's really important," she said.
Has the new system been adequately advertised, the mayor countered.
"This program hasn't even had a full swing. We haven't even seen the capabilities of it yet," Cleveland insisted.
He floated the idea that public transit may even be an unaffordable luxury, given that "the majority of communities the size of Cobourg do not supply any transport option.
"As we get into these budget deliberations, major decisions are going to have to be made," he warned.
"We need to start also thinking about what is and isn't essential services in this community, and I just want to think about it when it comes to adding more money to a system that's a luxury at this time."
"I would also like to take this opportunity to address this council to say we also have to take care of our citizens' needs and livelihoods – how they make money, how they go to work, meet their appointments and that kind of stuff," Bureau replied.
He asked for a recorded vote on his amendment for some kind of budget figures on transit service, and found that only he and Mutton were in favour. Cleveland, Barber, Deputy Mayor Nicole Beatty and Councillor Aaron Burchat voted against it.
Asked if she would like to take the world "substantive" out of her original motion to have Ms. Bergeron's letter reviewed for a report, Mutton seemed taken aback.
"I withdraw my motion," she said