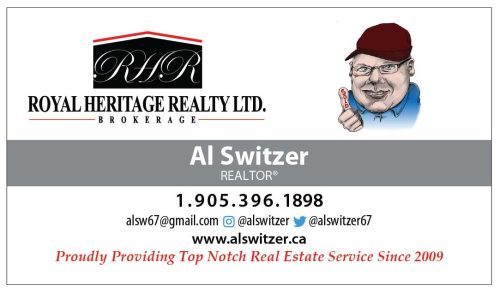 By Jeff Gard/Today's Northumberland
With a lot of supporters from Northumberland County on hand at the Peterborough Memorial Centre, Port Hope's Owen Beck and Cobourg's Ethan Miedema squared off with their new Ontario Hockey League teams Monday night.
Miedema and the Kingston Frontenacs came out on top, edging Beck and the Peterborough Petes 2-1. The friends faced off for the first time in the OHL on Nov. 5 when Beck with the Mississauga Steelheads at the time earned a 6-3 win over Miedema's Windsor Spitfires.
"He's my best friend, but once on the ice there's not really any friends and it's a battle," Miedema said after the game. "Obviously I'll probably go see him pretty soon here, but it's super fun to play against guys you're around all the time in the summer."
Miedema and Beck did have a quick opportunity to meet up after the game before the Frontenacs bus headed back to Kingston. They training together in Belleville during the summer, but Monday was a rare in-season chance to see each other in person.
"We don't live too far from each other so there's definitely a lot of people here watching," Beck said. "He's closer to home in Kingston and I'm closer to home in Peterborough. We play each other quite a few more times still. It will be fun getting to see him a bit more often and playing against each other. Having him be more of a family face on the other side of the ice is going to be pretty good."
Both players joined their new teams at the OHL trade deadline, but were fortunate to be reunited with former teammates on their new clubs.
"Obviously we've got a younger group, but I'm super excited to be here. The transition is great…great billets, great coaching and the guys are super good too," said Miedema, who joins former Quinte Red Devils teammates Cal Uens and Duncan Schneider in Kingston. Uens was acquired in a trade deadline deal from the Owen Sound Attack while Schneider was already with the Frontenacs after spending last season with the Cobourg Cougars.
"I played with both of those guys for five-plus years at least," Miedema said. "Coming together as a group again close to where we played is kind of cool as well."
In Peterborough, Beck is also playing with a former Red Devils teammate in Donovan McCoy. He also joins his Canada teammate Brennan Othmann from the World Juniors gold medal winning team.
"It's nice to have that comfort there, that you know a few people and it just makes gelling with the team that much easier," Beck said. "The other guy you can always go to and he can tell the guys about you and they can all get to know you a little bit more that way. It's cool to play with guys that I've played with before and I'm looking forward to seeing what we can do together."
Beck is settling into Peterborough with a great billet home he says and is enjoying "playing with a lot of talented players" with the Petes.
"I think we still need to get some things clicking on the offence side of things," he said. "The wins will come, but it's not smooth sailing at the moment, but it will come."
The former St. Mary Catholic Secondary School student can expect to see a lot of familiar faces at Petes home games.
"Definitely a lot more friends at games. My family tried to make it a lot to Mississauga as well," Beck said. "The drive to Mississauga wasn't bad, but it was just the traffic that made it hard to get home and what not. Being here now it's nice and easy to get up Highway 28 and go see family and friends if I want."
The Petes are back in action Thursday night when they host the Oshawa Generals. Game time is 7:05 p.m. at the PMC.
Meanwhile, Miedema estimates he had about 30 supporters in attendance Monday that he knew of when it came to family and friends. The former Cobourg Collegiate Institute student enjoyed playing what he consider a home OHL game – or as close to home as possible.
"It's pretty cool, something that I think of from when I was a young kid coming to these games watching the OHL and obviously I wanted to play in front of family," Miedema said.
In addition to Schneider, former Cougars goaltender Mason Vaccari earned the win in net for the Frontenacs on Monday night. Brighton's Ben Roger also plays for Kingston.
The Frontenacs will host Oshawa on Friday night. They head back to Peterborough to face the Petes on March 9.