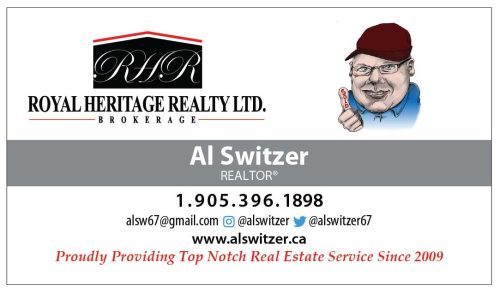 By Cecilia Nasmith/Today's Northumberland
In the history of COVID-19, Omicron was a game changer.
At Wednesday's Haliburton Kawartha Pine Ridge District Health Unit Medical Officer of Health Dr. Natalie Bocking noted that the emergence of this variant in November 2021 led to a regular string of subsequent subvariants that – while not necessarily causing more severe illness – have an increased transmissibility that saps the resources of the health-care system to an alarming degree.
At this week's session, Dr. Bocking took a look at the fall of 2022 as well, when the so-called triple threat – COVID-19, influenza and RSV (respiratory syncytial virus) – plus other respiratory viruses that happened to be around began to pose a significant challenge to the health-care system (both regionally and provincially).
This began in September and began to decline in early December, though levels of respiratory viruses are still above what might have been expected at this time of year prior to COVID.
The southern hemisphere (with its winters in May, June and July and its summers in November, December and January) has already had its flu season, and she said their experiences give us an idea what to expect. Respiratory-virus season came early, numbers increased quickly and peaked at higher levels than usual. Then numbers began to decline and seemed to stay down.
In our corner of the globe, smaller numbers of confirmed cases and fewer outbreaks of the flu since last month mean fewer hospital admissions from this cause – although Dr. Bocking said that, if you have not yet received your flu shot, it's still worth getting as the flu will probably be around another couple of months. And this year's formulation is a good match against the Influenza A strain now circulating.
COVID numbers, however, are starting to come back, largely driven by the BQ.1 and BQ.1.1 variants (which are actually Omicron subvariants). The result is increased transmission and more outbreaks across the province.
"Locally, in the last one or two weeks, I have seen very early signs of potentially increasing COVID-19 activities," Dr. Bocking said.
"One of the earliest signs is an increase in the number of outbreaks being declared."
The three or four outbreaks of a few weeks back has grown to seven (six of them in long-term-care homes). For now, this does not seem to be translating into more hospital admissions or more deaths.
At this first media-information session of the new year, Dr. Bocking looked back at a very challenging 2022, with COVID-19 causing more hospital admissions and more deaths than at any time during the pandemic. The evolution of Omicron was one of the main reasons.
"Despite the fact that Omicron as a variant of COVID-19 is less severe than the original virus, the fact that it spreads so easily and is still more severe than other respiratory infections like influenza means we still do see an increased burden on the health-care system and a higher number of people with COVID-19," she said.
Since Omicron came and the subvariants began, "we have seen increased activities about every 90 says or so – waves, surges, more outbreaks in high-risk settings such as long-term-care homes. And usually within a week or two we see more people admitted to hospital.
"This happened through all of 2022. The expectation is a similar pattern for 2023. There's nothing to say that pattern at this point in time is going to change, given that we still see Omicron as the predominant variant and we see Omicron continue to produce new mutations that lead to new surges or new waves in activity."
The next one she expects to see become dominant has made its way into Canada from the US, XBB.1.5. While it doesn't cause a more severe illness than the other subvariants, its increased transmissibility is a concern – especially in light of the disturbing news that a drug that had been fairly effective given as a prophylactic treatment to those with severe immunity issues against COVID is ineffective against XBB.1.5.
"As we continue to see new subvariants, we continue to monitor each of the tools in our tool box," Dr. Bocking said.
There is no reason to believe XBB.1.5 will not become the dominant subvariant, she said, nor that it will fail to cause more people to fall ill and more people to require hospitalization – as per the pattern for its predecessor Omicron subvariants.
Fortunately, the bivalent COVID-19 vaccines continue to offer "good effectiveness" against severe illness from COVID-19, meaning less chance of hospitalization and decreasing the burden on our health-care system.
"If you have not received a dose of bivalent vaccine at this point in time, it's still worth receiving," Dr. Bocking said.
Questions continue about how often recommendations to get another booster will come out, as we continue to learn about how the new variants and subvariants that seem to come along on a regular basis behave. But as long as recommendations are being made, she said, people need to listen.
In the HKPR region, she pointed out, only 58.5% of those aged 70 and over got a fall booster. Though she is grateful that this is more than half, she noted, "those over age 70 are at a higher risk of more severe illness from COVID-19, and we continue to see the majority of hospital admissions are among those of advanced age.
"The vaccine works well against severe illness, and we would like to see that number as high as we can get it."
Clinics organized by the health unit, as well as many pharmacies and primary-care practices, offer ample opportunity for the shots.
As vital as shots are, Dr. Bocking continues also to promote masking for those at higher risk in indoor public setting and crowded spaces, given the continuously evolving subvariants. And even for those not at special risk, she said, masking is a way to promote a safer environment for all – especially given the expected uptick in COVID-19 activity in the coming weeks.
"And the biggest thing to remember – if you have symptoms of a respiratory illness, stay home, regardless of whether you think it's COVID 19, influenza or RSV."
Looking back to when these new concerns and habits became part of our every-day lives in early 2020, Dr. Bocking said that they may be with us in the future as well.
"I think we need to start to have a little bit of a mental shift away from looking towards a time when we won't have to do these things, and expect that COVID is going to be here for some time yet.
Masks are a safe way to prevent COVID and respiratory illness – let's start to normalize this a little bit, as we continue to try things to protect each other and our community members."
These sessions started in early 2021 on a weekly basis. They have occasionally been stepped down to monthly or bi-monthly meetings as impacts abate. The next one scheduled is on Jan. 25.