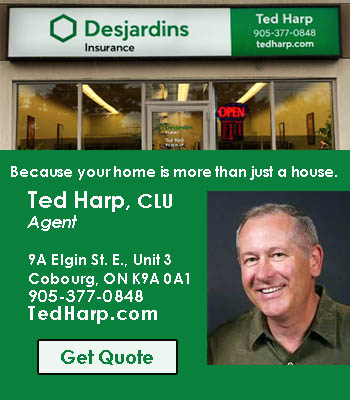 By Jeff Gard/Today's Northumberland
Fresh off earning silver with Canada East at the World Junior A Challenge in Cornwall, Andy Reist and Adam Barone made an impact in their return to the Cobourg Cougars lineup Monday night.
Reist scored twice and added an assist for the Cougars in a 4-1 win over the Toronto Patriots in the Ontario Junior Hockey League contest at the Cobourg Community Centre, with an announced attendance of 558.
Cobourg's Jacob Gilbert, assisted by Reist, opened the scoring just over a minute into the game. Zach Ophoven replied with the lone goal for the Patriots near the seven-minute mark of that first period.
After a scoreless second, Kallaway Mercer tallied a power-play marker five minutes into the third to restore the Cougars lead.
Reist increased the lead to two less than two minutes later with Cobourg shorthanded and he tacked on one more at 13:49.
George Krotiris and Trevor Hoskin each registered two assists while Barone and Tommy Karmiris were credited with one apiece.
Goaltender Matthew Sbrocca made 36 saves for the Cougars, which improved to 23-7-0-3 with the win while the Patriots dropped to 17-13-1-3.
Cobourg is off now for the holiday break, returning to action Wednesday, Jan. 4 at home against the Aurora Tigers. Game time is 7 p.m. at the CCC.