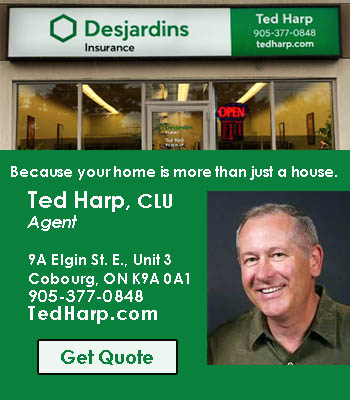 There were no injuries reported after a fire at an apartment building in Cobourg on Sunday, December 4, 2022.
At approximately 8:40 p.m. firefighters were dispatched to 161 King Street East for smoke coming from a unit in the apartment building.
Cobourg Police arrived on scene first and went inside alert tenants that it was an actual fire and to evacuate the building.
Capt Matt Diminie said when fire crews arrived they were met by numerous people who had exited the apartment building.
There was no smoke coming from the front of the building, but when firefighters checked the rear of the building smoke was coming from a first floor apartment window.
Firefighters quickly donned breathing apparatus and entered the apartment to extinguish the fire,
A Cobourg Police officer stood by with a elderly man in a nearby unit on the same floor as the fire who was to frail to leave the building.
Northumberland County Paramedics asked tenants if anyone had been injured from the fire.
The fire was confined to a bedroom of an apartment, but the unit itself suffered smoke damage.
There was no other damage to any of the apartments and the tenants were allowed back into the building.
Careless smoking is believed to be the cause of the fire.