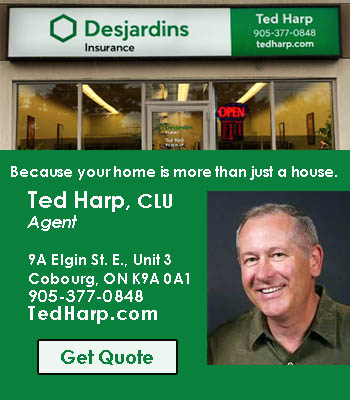 A spokesperson for the Ministry of the Solicitor General has confirmed a person has been charged as a result of an investigation of a horse being dragged.
Ministry of the Solicitor General, Brent Ross stated to Today's Northumberland in a e-mail that, "The ministry can confirm that SOLSTICE PECILE, 23, of the Township of Cavan Monaghan has been charged with "Causing Distress to an Animal" under Section 15 (1) of the Provincial Animal Welfare Services Act. It is expected that the accused will appear in court on January 11, 2023 at the Cobourg Provincial Offences Court."
Ross said that given this matter is now before the court, the Solicitor General's office will not be making further comment.
Today's Northumberland first reported on the story after Northumberland OPP stated they were investigating a possible cruelty to animal incident after a video that had be posted online showed a horse being dragged behind a vehicle.
The disturbing video shows a horse being dragged behind a vehicle and a woman's voice saying "good girl" before t he clip ends.
A second video shows the horse with blood on the ground. Again a woman is speaking saying, "awesome, fantastic" as the camera zooms in to the blood on the ground.
"Why are you a retard?," with the camera pointing at the horse.
"Like literally squirting blood. It was spurting out," before the second clip ends.
Today's Northumberland has also learned the horse is now in the care of the original owner who picked the mare up from Quebec on Saturday, November 26, 2022.
"I do appreciate everyone's concern and kindness," said the Emily Reardon who lives in Yorkdale.
Reardon sold Ezra in the summer of 2022. but after what happened she bought her back over the weekend.
Reardon found out about what happened through a Facebook equine group and was able to find her horse and make arrangements to buy her back.
"She's safely with me now.  I am having veterinary, farrier, nutritional and behavioural assessments completed this week."
Northumberland OPP are still investigating.
Viewer Discretion Advised – Northumberland OPP Investigating Shocking Video of Horse Being Dragged