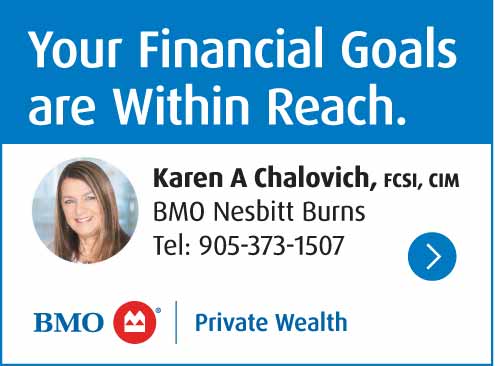 (Photos by Chris Linton)
By Jeff Gard/Today's Northumberland
Zoey O'Connor's background as a dancer gives her confidence on stage.
So perhaps it's no surprise the 17-year-old from Cobourg is enjoying early success at Ultimate Fitness Events (UFE), including last weekend's world championships in Toronto. UFE is a showcase of natural fitness and bodybuilding.
"It's something I've always kind of wanted to do," O'Connor said, noting her mom Kelly competed in a show a couple of years ago and her brother, Sam, entered one at the age of 17 as well. She also met a trainer with previous competition experience and expressed her desire to train.
Within the past couple of months, O'Connor connected with well-known local trainer Dave Avery and received nutrition support from his wife Julie. She learned posing techniques with them as well.
O'Connor trained six or seven days a week, including two ab days and others spent on legs, chest, back and arms. The workouts last usually an hour and a half, but longer on cardio days.
"I've always been kind of muscular, but I noticed over the six weeks my muscles just really popped out and I toned down a lot and was very, very lean," O'Connor said.
Nutrition was challenging, even with not having to count calories as her diet was planned for her.
"I found that was probably the hardest part because I love going to the gym, but I haven't always eaten the healthiest so it was kind of like a rude awakening," she remarked. "You've really got to crack down on what you eat so I ate a lot of chicken, a lot of eggs, oatmeal, lots of vegetables."
Her first competition was the Halloween Mayhem show on Oct. 29 in Hamilton as in the novice bikini, novice fitness model and open glamour divisions.
"I won all three categories and because I competed in the open glamour, not the novice, I automatically got my pro card (for winning)," O'Connor said. "They announced that I was the youngest ever to receive their pro status."
O'Connor said she consulted with her coaches and the competition owner and decided to enter the UFE World Championships two weeks later.
In Toronto, she began by taking the stage in the Elite Bikini category and didn't win that one as she faced strong competition against participants from the United States, Italy, the United Kingdom and more.
"I wasn't expecting to win. I was just kind of doing it to see what happened."
Competing in the Pro division, she did find success in the glamour category and won it to become the youngest title holder in the event's history while defeating the defending champion.
O'Connor's comfort on stage helped her prevail.
"I honestly think it's because of my dancing background that I'm so comfortable being on stage and I've always been a performer with dance, like I've travelled Europe with dance and learned to be a performer," O'Connor said, noting she's been dancing since she was three.
In fact, she's just returned to the area and is attending St. Mary Catholic Secondary School after billeting in Newmarket for two years.
She began her dance journey at Premiere Dance in Cobourg for nearly a decade before moving on to the Brooklin Dance Academy in the Whitby area and eventually to Jcb Danceworks in Richmond Hill where she trained for two years.
O'Connor plans to use the pro card she earned to compete more next year.
"I think it's just the start of it," she said. "It's something I really enjoy doing and I like the discipline and all that."