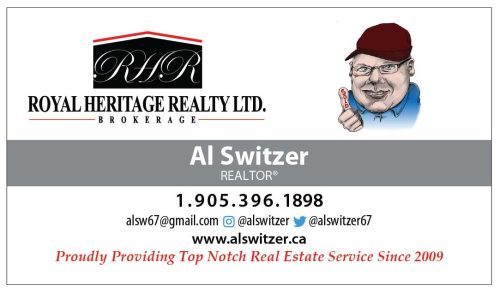 Cobourg Collegiate Institute photo
By Jeff Gard/Today's Northumberland
Local athletes competed Saturday at the Ontario Federation of School Athletic Associations cross-country running championships Dagmar Ski Resort in Uxbridge.
While cross-country is a team sport, some runners also qualified for the provincial championship meet as individuals.
In the novice girls 4km race, Cobourg Collegiate Institute placed 16th with 525 points as Lena Smyth was 93rd in 18:58, Sofia Jones 107th (19:17), Audrina Harris 128th (19:35) and Zara Khosla-Vucko 197th (22:01).
Collingwood CI was the top team with 177 points (low score of top four finishers on the team) and the winner of the race was Birchmount Park's Eleanor Voykin in 14:54.
CCI's novice boys placed 21st in that division with 535 points after completing the 4km course. Adrian Linton was 88th in 16:01, David Cullen 115th in 16:25, Ty Tomlinson 124th in 16:31 and Jack Duncan 208th in 17:60.
Brighton's East Northumberland Secondary School placed 33rd as a team with 862 points, including the top four of Chase Eddy in 178th (17:12), Nate Boomhouwer 204th (17:54), Owen McDougall 237th (18:54) and Orion Kovacs 243rd (19:53) as well as Jonathon Trescher 246th (20:56).
Tyler Calvert-Challice, from Cobourg's St. Mary, placed 35th in 15:22 as an individual.
Brockville's Thousand Islands Secondary School is the novice boys champion with 198 points. The race was won by Napanee District's Jack Gregory in 13:58.
In the junior girls 5km race, Port Hope's Trinity College School placed sixth overall with 311 points. The division was won by Sarnia Northern with 226 points. Ava Moric from John Diefenbaker Sr won the race in 17:60.
Competing for TCS were Abby Richards in 70th (21:09), Bianca Rigamonte 71st (21:11), Charlotte Belanger 84th (21:29) and Charlotte Patterson 86th (21:32) as well as Hannah Thompson 151st (22:57).
East Northumberland placed 25th with 625 points, including Abby Clitherow in 115th (22:09), Cadence Tait 123rd (22:19), Claire McDonald 171st (23:35) and Kaite Hazlewood 216th as well as August Nadolny in 217th (25:05).
St. Mary's Emily Goodall placed 89th as an individual in 21:39.
Immaculata won the team title in the junior boys 5km race with 228 and the race was won by Glebe Collegiate's Saul Taler in 16:03.
With 736 points, East Northumberland placed 29th as Jacob Wamboldt finished in 143rd (19:22), Carter Christian 167th (19:49), Braeden Lay 205th (21:16), Logan Rivard 221st (21:59) as well as Dium Decoste 223rd (22:09).
CCI's William Urbach placed 71st as an individual in 18:09.
In the 6km senior girls race, CCI's Maria Linton placed 234th in 37:35. The winner was Sarnia Northern's Gabby Jones in 22:13.
Vincent Massey Secondary won the team title with 200 points. Trinity College School placed 30th with 789 points. Accumulating those points for TCS were Avery Vrooman in 172nd (30:56), Nina Gardes 191st (31:38), Dagna Jezioro 208th (32:54) and Xenia Blankenburg 218th (33:58).
TCS captured the bronze medal in the 6km senior boys race with 269 points, following the division champion London Central which had 205 and Neil McNeil with 266. The race was won by London Central's Ian McAllister in 19:08.
Aidan Small led the way for TCS in 35th (21:23) followed by Liam Small 44th (21:36), Liam Gibson 83rd (22:28) and Andrew Richards 107th (22:51). James Hassard finished 121st in 23:12.
East Northumberland placed 29th in the team standings with 713 points. Aidan Molenhuis was 146th (23:49) followed by teammate Dominic Noreau 158th (24:07), Aidan Miklos 204th (25:59) and Owen Turner 205th (25:60) as well as Carter Geens 215th (26:39).