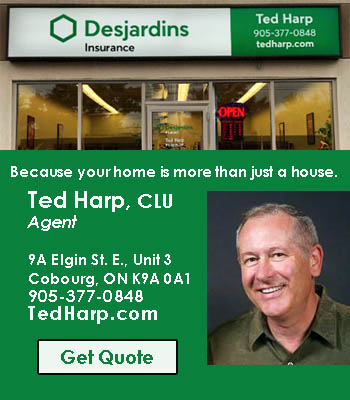 By Jeff Gard/Today's Northumberland
Coming off a win Monday evening, the Port Hope Panthers attempted to be the first team to defeat the Napanee Raiders this season on Friday night.
While the clubs were tied at one apiece coming out of the opening frame, the Raiders scored three straight during the next two periods for a 4-1 victory to improve to 14-0-0-0.
Isaac Langdon, assisted by Ryan Turney and Carter Clarke, tallied the lone Port Hope goal with just over a minute to play in the first period.
In previous meetings this season, the Panthers (now 2-6-0-2) were edged by the Raiders 2-1 in overtime on Sept. 30 in Napanee and 8-6 on Oct. 8 in Port Hope.
Saturday night, the Panthers (2-6-0-2) head to Frankford to take on the Huskies (4-8-0-0) at 6:50 p.m. The Huskies have won two out of three match-ups so far between the two clubs.
This past Monday evening at the Jack Burger Sports Complex in Port Hope, the Panthers defeated the Campbellford Rebels 6-2.
Campbellford tallied the first and last goals, but the Panthers scored six straight in between, including three unanswered in the second period.
Carter Clarke, Spencer Eriksson, Nolan Stevenson, Drew Clapperton, Matthew Fisk and Luca Fernandez provided the offence for Port Hope. Clayton Farrow and Isaac Langdon both earned two assists.
Scoring for Campbellford were Owen Brocanier, assisted by Aiden Treverton and Ben Hansen, as well as Brock Kelsh, assisted by Dennis Fisher and Zack Dewar.
Campbellford (0-8-0-0) will host the Amherstview Jets (8-4-1-0) on Saturday at 7:30 p.m.