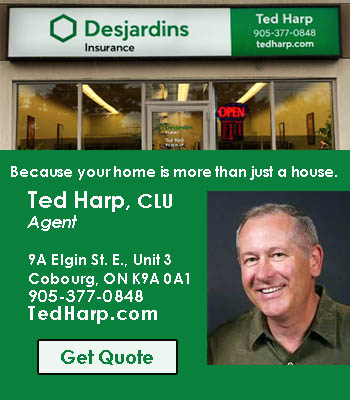 (Today's Northumberland file photo)
A Cobourg woman said something has to be done about the coyotes after she and her dogs were chased home on Thursday evening.
Rochelle Walker said it's just a matter of time before a child or someone else gets seriously hurt.
Owning a number of animals, Walker understands the problem is likely because there is less and less places for the coyotes to live.
Walker adamantly states she doesn't want them killed just relocated.
Walker lives in the area near University Avenue and Cottesmore Avenue. Because she works during the day and sometimes into the evening, the only chance she had on Thursday was during the evening.
Two of her dogs are fairly large, but the one is a puppy, so Walker took the first one for a walk, then came back for the other and the puppy.
It was around 8 p.m. and Walker and her two dogs were near the playground by the gate at CR Gummow when she saw the coyotes.
"I turned around because I saw something run and there were three coyotes."
The coyotes were approximately 25 feet away from her and her animals. Within seconds they started chasing her.
Even though Walker's knee is permanently injured due to a car collision, she ran three blocks with her dogs with the coyotes close behind.
"The dogs were running with me and I was screaming at the top of my lungs. I was tripping over the dogs as we were running and the coyotes were right behind us the entire way."
Walker ran up to her front porch and inside the safety of her home. When she looked behind the coyotes had stopped by the road.
Two months ago, neighbours say coyotes devour her ($10,000) cat in their backyard.
It's not uncommon to see the coyotes in the day in the area of CR Gummow, CCI and residential neighbourhoods.
"I think the coyotes should be removed to a place where they can enjoy their natural habitat and they can hunt like they need too, but it was pretty scary – I was screaming."
"I've been living in that neighbourhood for six years and people have been walking up and down the neighbourhood all the time. Somebody with smaller dogs, an older lady – I think something is going to happen."