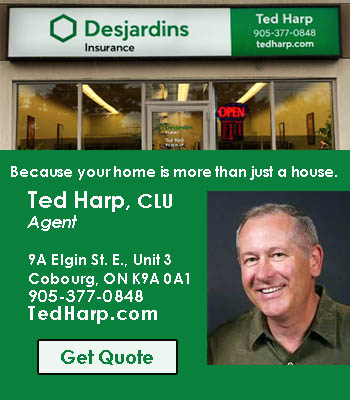 By Jeff Gard/Today's Northumberland
After a tying goal late in regulation time, the Toronto Jr. Canadiens defeated the visiting Cobourg Cougars 2-1 in overtime Sunday night in Ontario Junior Hockey League action at Scotiabank Pond.
Cooper Bertrand scored for the Jr. Canadiens 1:50 into that extra frame after teammate Owen Saye had tied the contest 1-1 on a power play with just under four minutes remaining.
Cobourg had led since Kallaway Mercer opened the scoring on a power play with 42 seconds left in the first period. Adam Barone and George Krotiris drew assists on the play.
Toronto, now 15-1-0-0, leads the OJHL with 30 points and snapped a five-game win streak for the Cougars (9-2-0-1) with Sunday's victory. The Jr. Canadiens have now won 14 straight.
Monday night, the Cougars are back home for the first time since Oct. 3. Game time against the Toronto Patriots (6-8-0-0) is 7 p.m. at the Cobourg Community Centre.