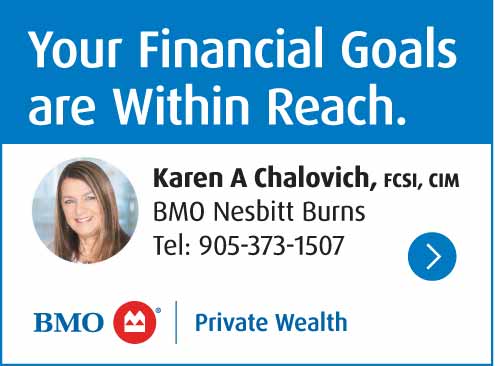 By Jeff Gard/Today's Northumberland
Dancers from Jennifer's Jazz It Up Private Training Academy have received a special invitation to Thanksgiving.
Specifically, they've been invited to perform in the iconic Macy's Thanksgiving Day Parade in New York City. The 96th edition of the event will be held Thursday, Nov. 24 from 9 a.m. until noon and broadcast live on NBC as part of American Thanksgiving celebrations.
"We did a big reveal with our dancers and they were just over-the-top excited," said JJIU owner Jennifer Mercer.
"Normally there's quite the audition process," she noted, adding "because we have such a great reputation within our industry internationally, we got an official invitation so we didn't even have to audition and we received an audition to join the parade."
JJIU dancers will spend Nov. 19 to 25 in New York City and will go see The Rockettes, a Broadway show and other historic sites such as Ground Zero when they're not busy rehearsing.
"We will get all of our choreography sent to us from New York, the kids will learn it here, we'll have rehearsals in the ballroom when we get there with all the other dancers and then we will do a dress rehearsal in front of the cameras – in front of Macy's – and then we'll do the parade altogether," Mercer said.
"It's definitely a dream come true for any dancer. I feel like it's kind of one of those milestone events. I'm not sure how I'll feel, but I'm sure I will cry with pride and excitement. It's definitely a dream come true for me to watch our dancers go down the streets of New York and perform in the parade with all those people watching."
Six nights in New York City certainly comes with a cost and the dancers are currently fundraising to help partially fund their trip. A GoFundMe page has been set up at http://gofund.me/72bf39c7 while e-transfers are also accepted at phdancersatmacys@gmail.com.
JJIU is in its 23rd year of business, with the first fours in Brooklin before the move to Port Hope. Formerly known as Jennifer's Jazz It Up Studio of Dance, the name changed to Private Dance Academy due to the business moving to its own private facility during the pandemic.
"We're always growing and evolving," Mercer said. "We have a great space and we're quite proud of it.
"That doesn't mean that we are exclusive, it just means that we are located on private property. We're still open to welcoming everybody to our classes."
Mercer said the dancers typically only train two days a week, with a focus on a condensed schedule to learn the dances fast.
"We get a lot done in a short period of time," she remarked, adding the studio now has Empower – a principal talent agency for film, TV and theatre as well as music development.
"One of my goals in life is to help make people's dreams come true."
In addition to competitions, you might see JJIU perform at community events like Cobourg Cougars games, the Port Hope Fall Fair, recitals, community parades and more.
"What I find is that performances actually give tangible items that they can put on resumes, it's things people really understand and it gives kids life experience that is so valuable to their growth as a human," Mercer said.
Now be sure to watch for them on your TV screen from New York City on Nov. 24.