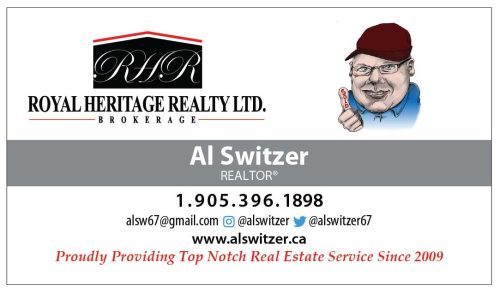 Members of the Canadian Ladies Amateur Radio Association (CLARA) stopped by Cobourg on Tuesday, July 28, 2022 to see a statue of a trail blazer in the industry.
Ann Nutter from Toronto, Saria Sharma from Mumbai, India, Suzanne Snape from Courtenay, British Columbia, Roberta Williams from Markham and Janet Maggart from Fort Wayne, Indiana arrived in Cobourg and were met by members of the Fern Blodgett Sunde Commemorative Statue Committee.
Chair of the Committee Leona Woods has communicated with Nutter over the course of several months preparing the visitors for the trip to Cobourg.
Speaking to Today's Northumberland, Nutter said they watched the unveiling of the statue that was carried live on the internet on October 17, 2020 in Cobourg.
"It was wonderfully done and Sarla from India said, "here we go, we're coming" and the plans were set in motion for Tuesday's trip to Cobourg.
When WWII broke out Blodgett Sunde became the first Canadian woman to earn a Second Class Wireless Operator's certificate.
With Canada and Britain not allowing women to work aboard ships, Blodgett Sunde worked aboard the Norwegian ship, the Mosdale (and met her future husband who was the Captain).
Blodgett Sunde made 78 of the ships 96 transatlantic crossings.
In 1943 the King of Norway awarded her with the Norwegian War Medal – the first woman ever to receive the honour.
Looking over the statue of Blodgett Sunde in Cobourg, Nutter said, "we're here and we're loving it," said the 87-year-old while the other ages ranged from 70 to 84.
Blodgett Sunde, "is a role model to many people."
Another member of CLARA graduated with Blodgett Sunde, and lives in British Columbia, but the woman was unable to make the trip to Cobourg due to her age of nearly 100-years-old.
None of the women in Cobourg were in the military, but they all admire and respect Blodgett Sunde and her accomplishments for women.
"To me Fern is an amazing woman. She had a dream, she followed it. And off she went to do her part. And I can't imagine literally being on a ship during the war. But here she is doing what she did and they made so many trips because she was there and the communication and they survived. It doesn't get any better than that in my opinion."
"To me living your dream is the thing. And if you can live your dream and contribute too that was the icing on the cake."
"We admire her immensely."
Nutter became a licensed radio operator in 1972 because of her husband who was having so much fun at the hobby.
Along the way she has met numerous other people that love amateur radio as well.
With radio operators, Nutter said, "you use your brain, you meet nice people and best of all you learn to contribute back to the community."
Many may not think the women their age are up to date with today's technology, but Nutter said they regularly communicate with Skype and Facebook along with tools of their hobby.
"It's kind of neat to be a Granny and know what your grandchild is talking about."