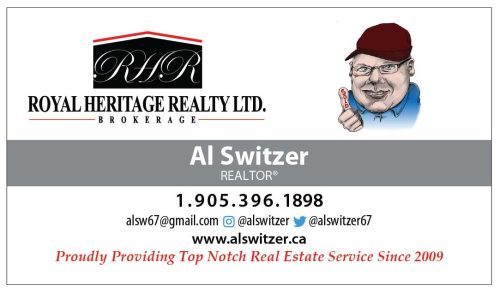 A number of firefighters from the Brighton Fire and Rescue were presented with service awards at the regular council meeting on Monday, July 18, 2022.
COVID delayed the ceremony so there were a number of firefighters in attendance to receive the awards.
Along with Mayor Brian Ostrander and council, MP Philip Lawrence, MPP Minister David Piccini, OFM Advisor Dan Stanhope, Retired Fire Chief Lloyd Hutchinson and Port Hope Acting Chief and County Coordinator Jeff Ogden (Former BFR deputy chief) were in attendance.
Brighton Fire and Rescue, Chief Gene Thompson said although he's only been with the service for four months, "the amount of dedication, pride and ownership you all deliver is very impressive."
Listing three calls for service on Saturday, Thompson said, "we probably spent more time together on Saturday as a team them we did with our families, and never once heard a complaint."
"It just reinforces your commitment to your community!"
"You all do this while maintaining a full time job out side of BFR, training couple nights a week, giving up your weekends and taking personal vacation to spend at different training facilities. Responding to calls at a moments notice."
"There are not many organizations or people in the world as passionate and dedicated as each one of you to want to help others and our community.
35 Year of Service Award
· Gene Thompson – Terri-Lynn Thompson
Started March 1986 with Huntingdon Twsp.
2009 Chief of Stirling-Rawdon
2011 Chief Deep River
2012 Deputy Chief Cobourg
2022 Chief Brighton Fire & Rescue.
30 Year of Service Award
· Bob Cummings – spouse
Ø Start Date – June 15, 1990-202 (30) – (2022 – 32 yrs)
Ø Bob, has worked very hard over the years with Brighton Fire Department. If you think of all the calls and people Bob has responded to and helped over the years it would be many. Bob is also known around the station as one of our best pump operators. Bob is not afraid to share his opinion.. but also likes to see the department progress. Rumour has it when we retire Mini Pump #272 Bob is very interested in purchasing this truck just keep the attachment, he has for it
25 Year of Service Award
· Bill Dingman – spouse
Ø Start Date – August 1, 1995 – 2020 (25 yrs) (2022 – 27yrs)
Ø Captain Bill Dingman, "Mayor of Orland, Codrington and surrounding area"
Ø Bill is a very dedicated Captain in Station # 2. I would say when it comes to asset management Bill is our go to.. Bill knows every and I mean every piece of equipment, nut & bolt, in Station # 2. Rumor has it, that even if you happen to be in the station when Bill is not there he Knows. The amount of Pride and ownership Bill puts into Brighton Fire & Rescue is second to none and We are all very proud to have Bill as one of leaders.
· Briane Ryckman – spouse
Ø Start Date – August 1, 1995 – 2020 (25 yrs) (2022 – 27yrs)
Ø Captain Ryckman, Briane is a very hard working, dependable Captain with a strong passion to help people. Briane always looks out for the health and safety of BFR crews and willing to go the extra mile.. Briane is definitely one of our strongest leaders,
· Paul Martin – spouse
Ø Start Date – August 1, 1995 – 2020 (25 yrs) (2022 – 27yrs)
Ø Paul is very dedicated, reliable Firefighter. In his 30 years Paul is our face of fire prevention and public education. Paul has a gift, when it comes to delivering a fire safety message to our schools and younger students.
Ø One story about Paul with delivering the stop-drop-and roll the may have been an incident where he actually rolled on / over one of the smaller students, no one was injured during the delivery of this safety message, but sure made for some teasing around the Station..
10 Year of Service Award
· Andrew Hutchinson – Ashley Hutchinson
Ø Start Date – June 1, 2010 – 2020 (10 Yrs) (2022 – 12 yrs)
Ø Deputy Hutchinson, When you hear the person that says "I Love my Job" Well Andrew takes this to a new level.. Very hard working, reliable and always in the know. Always looking for ways to improve BFR, huge passion for training and a ton of pride in Brighton Fire & Rescue..
· David Reddom – Karli Reddom
Ø Start Date – June 1, 2010 – 2020 (10 Yrs) (2022 – 12 yrs)
Ø Captain Reddom, Dave has worked his way up through the ranks, Always, smilen. Dave is a natural leader, loves to help others and share information. Dave is a very hard worker and great firefighter.
· Dylan Easby – Joanne Easby
Ø Start Date – November 1, 2011 – 2021 (10 Yrs) (2022- 11Yrs)
Ø Not able to attend
Dan White: Spouse, Melanie
Start Date May 20,2009 ( 2022 – 13 years)
Dan is very experienced fire fighter, hard worker and just an all around good guy.
5 Year of Service Award
· Shawn Lucas – Jen Lucas
Ø Start Date – July 21, 2016 – 2021 (5 Yrs) (2022- 6 Yrs)
Ø Shawn is very hard-working reliable fire fighter, Shawn has a great sense of humor. Shawn is always willing to learn new skills and help others both within the fire service and the community..
Dinis Neves – spouse
Ø Start Date – July 21, 2016 – 2021 (5 Yrs) (2022- 6 Yrs)
Ø Dinis, Very knowledgeable, brings many life's experiences, huge passion to teach others and share his knowledge without exception.
Tyler VanMeeuwen – spouse
Ø Start Date – July 21, 2016 – 2021 (5 Yrs) (2022- 6 Yrs)
Ø Tyler is very eager to serve and hardworking fire fighter. Tyler's sense of humor and constant smile combined with his work ethic makes him a huge asset to our department.
Adam Walsh – spouse
Ø Start Date – July 21, 2016 – 2021 (5 Yrs) (2022- 6 Yrs)
Ø Adam Walsh, Adam is one of the easy going Fire fighters we have, never gets excited, very hard working and will do any task assigned.. little story during Adams interview to become part of BFR. The interview panel responded to an emergency call. So they left Adam sitting in the room by himself as the crews responded. When the call was complete the interview panel came back to the station and Adam was still sitting there ready to finish his interview.. Adam said I thought this was part of the test to see what I would do?? So you know you have a good fire fighter when they show that much commitment from the start..
Brayden Mindle – spouse
Ø Start Date – October 17, 2016 – 2021 (5 Yrs) (2022 – 6 Yrs)
Ø Brayden Mindle, One of those quiet, behind the scenes fire fighters that just want to help everyone. Very hard working, never shys away any task. Has a great sense of humor and very polite. Brayden usually the only one to say thanks after running across a field to put out a grass fire. Great asset to our team.
Ron Younghusband – spouse
Ø Start Date – March 13, 2017 – 2022 (5 Yrs)
Ø Ron is a very knowledgeable fire fighter with a ton of experience, Ron has that overall goal of just wanting to help others and his community. Ron is very easy going, Ron's presence brings that sense of team work and what makes fire fighting one of the best jobs in the world.