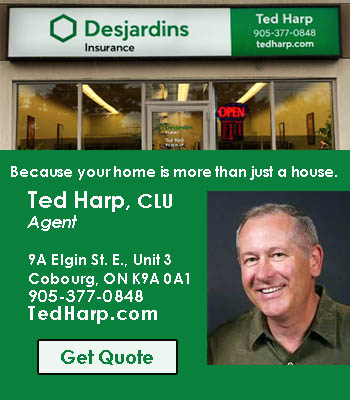 The president of the 58th Cobourg Scottish Festival & Highland Games summed up the weekend event in one word – "fantastic."
President of the Cobourg Highland Games George Cackette on Friday evening (June 17, 2022) there was approximately 500 people who attended a military tattoo of bands in Victoria Park.
Saying admitted there were a few little "blips," but for the first time having a military tattoo organizers were extremely pleased.
On Saturday, Highland Dancing took over the Victoria Park bandshell while pipe bands took over the park.
Many booths filled the park answering any and all questions about Scottish heritage.
The men and women's heavy events also took place with California resident, Meagan McKee setting a world record for the light hammer throw.
McKee tossed the 12-pound ball a distance of 121 feet and four inches. The previous record was set in 1998.
It's the second world record has set this month with the other being the tossing of the heavy hammer 100 feet and eight inches.
The ball weighs 16 pounds. The previous record was set in 2003.
McKee said she came up to Canada to compete as her boyfriend is competing in the professional competition.
Overall it was a great weekend, but a damper was put on things when on Sunday, while cleaning up organizers found that thousands of empty been cars were stolen.
It's believed approximately three suspects stole thousands of empty beer cans on Sunday,m June 19 between 8 a.m. and 9 a.m.
Cackette said when he came down on Sunday, he looked over and saw approximately $400 worth of beer cans were missing.
Workers who were removing the fence from the weekend noticed people who dislodged the fence to get at the bags of beer cans.
The worker didn't think much of it because they thought the people were part of the clean-up crew.
"We're a non-profit organization and honestly hooligans do something every year. They steal our flags, even though we have security. In the past the guards have chased them over the fence. They just get a kick out of doing stupid stuff."
"It is disheartening."
Cobourg Police have been notified of the incident.