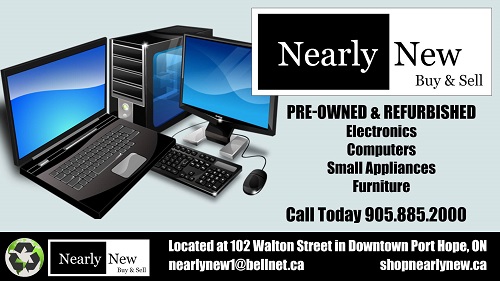 By Jeff Gard/Today's Northumberland
Cobourg's Survivor Thrivers dragon boat team scored a big win in their return to action this past weekend.
They won the open women's division at the Peterborough Dragon Boat Festival, the first opportunity the Survivor Thrivers have had to compete in a race since 2019.
"It was wonderful to be there…the energy and enthusiasm," said Nancy Marshall, past-president and acting captain of the Survivor Thrivers. "We were just so happy to be in Peterborough supporting this incredible cause, raising money for the hospital."
For anyone unfamiliar with the team, Marshall said the Survivor Thrivers are a team of like-minded
women and men as well as they do get breast cancer also.
"The members of the team have been diagnosed with breast cancer, they've gone through treatment and they're looking for a way of getting their life back together and really there is life after breast cancer," she said. "Being in the dragon boat really helps you find the camaraderie, the support and just a reason for living. It's an amazing experience."
At the Peterborough event, Marshall said the division was supposed to be a five-team knockout event in the open women's division. Teams in fourth and fifth place would be eliminated after the first race, teams would return to the start and race again and third place would get knocked out before the final two teams battled for the win.
"There were three breast cancer teams and two community teams in that race," Marshall said. "Just as we were going to the dock to get into the boat there was thunder and we're all about safety and so we had to have a 20-minute delay and that 20-minute delay stretched to over an hour before the thunder stopped and there was a window of time for the races to happen."
Organizers decided to scrap the knockout format in favour of a one race winner-take-all competition.
"We went out there and our coach said, 'gals empty the tank' and we did," Marshall remarked. "It was incredible. "The smiles on the faces and the excitement was incredible."
Mashall was thrilled for the whole team, especially new members Mary Anne MacKay, Jenny McCaig-Lindsay, Brenda Hiscock and Lynn Bush who all got to finally experience their first race.
The Survivor Thrivers welcome new members. The team practices from May until the end of September in the Cobourg west harbour every Tuesday and Thursday evening.
Anyone interested can show up to the Cobourg west harbour on a Tuesday or Thursday evening and talk to the members or check out www.survivorthrivers.com. You can also reach Nancy Marshall at 905-375-3195.
This Saturday, the Survivor Thrivers will hold their annual yard sale from 8 a.m. to 1 p.m. in the Courthouse parking lot at 860 William Street in Cobourg.