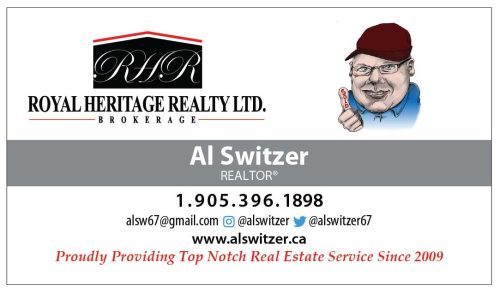 By Cecilia Nasmith/Today's Northumberland
Following two years of virtual activities, the Town of Cobourg Community Services Division is delighted to announce the return of the town's Canada Day celebrations.
This includes the big parade as well as the celebrations in Victoria Park, the announcement said – adding that the Marketing and Events Department is excited to announce the return of many community and cultural events.
"These activities are opportunities to highlight great art and music here in Cobourg, as well as provide a venue for our community to get outside and reconnect with their neighbours," the press release stated.
Councillor Adam Bureau acknowledged that the COVID-19 pandemic had been a challenging time for local businesses and community members.
"With the return of great community events like Canada Day and the Waterfront Festival, I am excited to once again see our local restaurants and businesses full, and to provide people with activities that bring them joy."
The municipality's Canada Day celebrations will once again take place in partnership with the Cobourg Waterfront Festival, hosted by the Rotary Club of Cobourg and the Cobourg Lions Club to fill Victoria Park and Rotary Waterfront Park with musical entertainment, great food and beverages, and family activities (see waterfrontfestival.ca for more details).
Local businesses and community groups interested in being part of the parade can submit a Canada Day Parade Participation Form – for more information, contact Community Events Co-ordinator Jackie Chapman Davis at jchapmandavis@cobourg.ca or 905-373-7976.
The 11 a.m. parade will open the July 1 festivities, followed by 1 p.m. Opening ceremonies in the Victoria Park bandshell. Afternoon entertainment include The Spirits, The Busker Brothers and Multicultural Cobourg, followed by fireworks over the harbour at 10 p.m. You can get more information by following the Town of Cobourg and Experience Cobourg on social media.
The press release closed with a long list of other events to look forward to this summer.
May 21 – Northumberland Pro Wrestling at the Cobourg Community Centre (see www.northumberlandpro.com for more information)
May 27-June 12 – Northumberland Players presents All My Sons at the Firehall Theatre (www.northumberlandplayers.ca)
June 3-5 – Film Access Northumberland presents the Eye2Eye International Film Festival at the Victoria Hall Concert Hall (www.eventbrite.ca/o/film-access-northumberland-34120203461)
June 5 – Sustainable Cobourg presents Bike The Planet, a cycling adventure that starts at 10 a.m. (with 9:30 a.m. registration) at Victoria Park
Friday June 10th and Saturday June 11 – Downtown Cobourg Welcomes Summer event (www.downtowncobourg.ca)
June 17-18 – 58th annual Scottish Festival and Highland Games in Victoria Park (www.cobourghighlandgames.ca)
July 5 (and every Tuesday evening at 7 p.m. through Aug. 30) – Concert Band of Cobourg Concerts in the Park
July 9 (as well as Aug. 20 and Sept. 3) – Movies In The Park (www.experiencecobourg.ca)
July 9 – ACCCC-Great Pine Ridge Region Antique Classic Car Show in Victoria Park
July 22 – Beyond the Blue Box 30th-anniversary concert in Victoria Park (https://beyondthebluebox.com/)
July 23 – Silver Salmon Challenge at the Cobourg Marina (https://silversalmonchallenge.com/)
Aug. 12-15 – Northumberland Ribfest and Music Festival in Victoria Park (https://www.cobourgrotary.ca/northumberland-ribfest/)
Sept. 16-Oct. 2 – Northumberland Festival of the Arts (https://festivalofthearts.ca/blog/)
They also listed the June 16 Blue Rodeo concert at the Cobourg Community Centre, which is sold out.