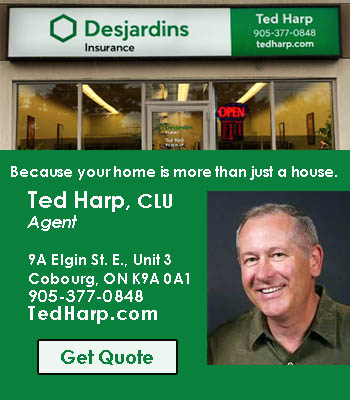 Damage estimates are in the millions at this time following a fire at a commercial building in Port Hope on Thursday, May 12, 2022.
At approximately 9:10 p.m. Port Hope Fire and Emergency Services were dispatched to 344 Ward Street for a structure fire.
A 9-1-1 call reported there was smoke coming from the building and fire visible.
When crews arrived they confirmed a working structure fire with flames visible in the centre area of the large commercial building.
The sign on the front of the building stated the business is Port Hope Patterns which was established in 1983.
All three fire stations in the municipality responded to the fire.
Firefighters wearing breathing apparatus battled the blaze from the inside while plumes of smoke drifted south over Ward Street.
The main fire was knocked down fairly quickly, but the fire managed to get into the roof which caused a few challenges for the firefighters.
Port Hope Fire and Emergency Services said the bulk of the fire damage was confined to the centre area of the structure, but there was heavy damage throughout the building.
Cobourg Fire Department along with Hamilton Township Fire Department were called to be on stand-by in case there was another incident in the Municipality of Port Hope.
It's unknown the cause of the fire, but the Office of the Fire Marshal has been called because of the dollar loss which could be in the area of five-million-dollars.