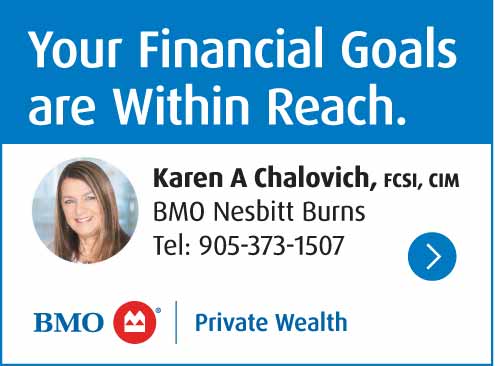 By Cecilia Nasmith/Today's Northumberland
Medical Officer of Health Dr. Natalie Bocking says that the so-called dashboard numbers that the Haliburton Kawartha Pine Ridge District Health Unit has had on its website throughout the pandemic are no longer the best indicator of what direction the COVID-19 pandemic may take – not since the Omicron variant hit, and not since PCR testing became limited to certain vulnerable population groups.
But relative among themselves, the numbers can offer some information. At this week's media scrum, Dr. Bocking cited number of cases per 100,000 population as an example.
From a high of 500, it has begun to hover (and remain) in the vicinity of 250. If we can see this kind of stabilizing in neighbouring regions as well, it might be a good sign – and might be followed, one would hope, by some kind of decrease over time.
Just to add a bit of history, the HKPR region had only about a half-dozen cases per 100,000 population prior to the Omicron variant. Even at the peak of the third wave, it only hit 90. So – stabilization notwithstanding – this reflects much higher activity than was seen at previous times in the pandemic.
Test positivity rate is another indicator that may remain helpful, a number that stands at 12 to 13%.
"It's certainly much better than the 22-23% which we were a couple of weeks ago, but certainly much higher than the two to three per cent we were seeing prior to the Omicron wave," Dr. Bocking said.
The HKPR rate has typically been slightly lower than the provincial rate and, as the provincial rate is 18% just now, this still holds true.
She considers waste-water surveillance indicators a somewhat flawed indicator for several reasons.
It is not something that is monitored day-to-day and, when sampling is done, it is sent away to Hamilton for processing. This creates a seven-day lag, which means any data you have are from last week.
Also, this is not a reliable method for largely rural regions like HKPR, where many residents do not use a municipal waste-water facility and the population can be sparse in so many areas.
Still, the technology is being employed in Cobourg and Lindsay, and some things have been learned. Indicators are down just now in Lindsay and consistent in Cobourg. Therefore it might not be surprising to see these indicators lead to lower (or at least more stable) incidences.
Dr. Bocking cited year-to-date statistics for 2022 which, just now, is a period of about three and a half weeks – 39 hospital admissions due to COVID-19, 12 cases going to the ICU and nine deaths.
As of today (Wednesday, January 26, 2022), 20 remain in hospital and 10 in the ICU.
"This is certainly the highest number of hospital admissions and ICU admissions that we have seen throughout the pandemic," she stated.
While the first wave – when there were no vaccines – wreaked havoc on long-term-care and retirement homes and resulted in high mortality rates, only four of the nine deaths in 2022 are associated with long-term-care homes.
While the unvaccinated make up 10% to 15% of the population, she continued, they make up 49% of the 39 hospitalizations and 67% of the ICU admissions.
People aged 70 and older make up 53% of hospital admissions and 40% of ICU admissions. And two hospitalized patients were under the age of 20.
As important as vaccinations are in curtailing the severity of any incidence of COVID-19, Dr. Bocking said, only 44.8% of those aged five to 11 have a first dose. Along with the newly announced afternoon walk-in hours, it is hoped that vaccination clinics organized in partnership with the three school boards of the region may help to speed up what she termed the incremental increase of the vaccination of this age group.
Meanwhile, Dr. Bocking reminds everyone that a number of primary health-care teams and pharmacies continue to offer shots.
"We have good data from other jurisdictions, including the US and Canada, related to the increased protection you get with a booster dose against symptomatic infection and severe illness," she said.
While it is still relatively common to refer to having had two shots as being fully vaccinated, "to be fully protected right now, we need individuals to receive their booster dose when they are eligible."
In fact, recent guidance from the National Advisory Committee on Immunization supports a booster dose for children in the five-to-11 age group who have certain medical conditions that compromise their immune system – on top of their first and second shots.
Dr. Bocking always reminds everyone of the continuing need for public-health measures.
"Vaccines are an incredibly important tool, but all those other health measures – masking, distancing, avoiding gatherings outside your home as much as possible, especially in the winter," she listed.
"Continuing with all those measure we have become so good at over the last two years."
Given the date of the media scrum, Dr. Bocking closed with a few comments on the occasion of Let's Talk Day, saying everyone has felt the impact of the pandemic on their mental health.
"One of the things that's most important about today and Let's Talk Day is acknowledging the stigma associated with mental health conditions, talking about the stigma associated with mental health conditions and, hopefully, eliminating the stigma associated with mental health conditions.
"We know stigma contributes significantly to on-going suffering by individuals with mental health conditions. I think all of us have a role to play in creating a space for individuals impacted by their own mental health conditions, and also friends and family members, to create a space where they feel welcome and don't have that fear of sharing the challenges," she said.
"The most important thing we can all be doing right now is to be kind to each other, acknowledge we all have challenges in different areas of our lives, and do all we can to get through this pandemic together."