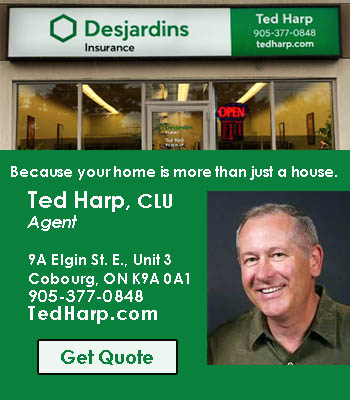 Numerous sources have confirmed with Today's Northumberland the suspect involved in a harrowing crime spree on Sunday that started in Port Hope died from self inflicted wounds.
The provinces Special Investigations Unit continues to probe into the circumstances of a harrowing ordeal for a number of people that started in Port Hope on Sunday, January 9, 2022.
On Sunday morning a vehicle heading eastbound on Molson Street collided with a north bound pickup truck traveling on Ontario Street.
The man in the vehicle fled the scene going north. A handgun, crossbow and machete were later recovered from the vehicle.  Two people from the pickup truck were transported to Northumberland Hills Hospital and later released.
A short time later, the man that fled the scene with a large machete, ran across both lanes of Highway 401 and carjacked a pickup truck with a man and woman inside the vehicle. At the time, they were waiting in the drive-thru at Tim Hortons at Easton's Service Centre.
Through the help of members of the public, the vehicle was spotted and a pursuit was initialized.
The pursuit went westbound along County Road 2 and into Durham Region, then southbound on Highway 115.
A spike belt was used and the pursuit ended when the vehicle went into the north ditch as it entered Highway 401 westbound.
OPP, Durham Police and Port Hope Police were involved in the pursuit that reached speeds up to 150 kph along County Road 2 which is a 80 kph zone.
Spokesperson from the SIU, Kristy Denette, said that no shots were fired by officers and there are, "two witness officials" that have been designated at this point.
The 45-year-old suspect from Saguenay, Quebec apparently died from self inflicted knife wounds while in the back seat of the pickup truck. He was airlifted from the scene, but was pronounced dead at hospital.
The vehicle the suspect was driving that was involved in the initial collision in Port Hope was seized along with the contents which included a gun, crossbow and machete and transported to the Peterborough OPP Detachment for further investigation.
The SIU along with OPP who are working with Port Hope Police and Quebec Police are continuing their investigation.
Wild Series of Events Starting With Collision Port Hope Followed by Abduction and Ending with Pursuit/ Crash in Durham Region