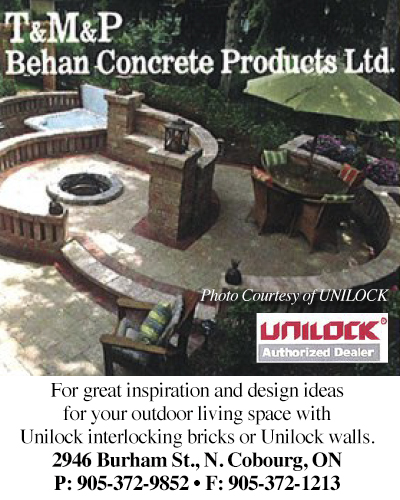 Exclusive – After a horrific day that started in Port Hope, Today's Northumberland spoke with two people who are grateful to be alive.
The drama started a few minutes before 10 a.m. when a vehicle collided with a pickup truck at the intersection of Molson and Ontario Streets in Port Hope.
It would end hours later in Durham Region after a carjacking and kidnapping that lead to a high speed pursuit culminating with the suspect's death.
The initial collision impact in Port Hope involved a car and a pickup and was a violent impact said police.
One OPP officer said if it wasn't for seatbelts and airbags it likely would have ended up being a fatal collision.
Port Hope resident Christine Tutty was in the passenger seat and along with a friend. They were on their way to the Courtice Flea Market. They had just left the Tim Horton's drive-thru and seconds later as they were heading north, they were t-boned at the intersection of Molson and Ontario Streets.
What was to be a day of relaxation turned into a day of horror for the two.
But through it all, there is one thing that sticks out in Tutty's mind.
Thanking a quiet, calming voice from a stranger in her time of need.
"It was a vicious collision," said Tutty.
Bruised and battered Tutty recounts the impact.
She estimates the other vehicle was going at least 100 kph when she just saw the car at the last split second before the impact.
"We spun around three times, hit a couple of poles."
The pickup landed in the island of the intersection.
There was dust from the airbags everywhere.
"When I got out, my friend was unconscious in the drivers seat. So I went over and tried to help him and screamed for help."
Immediately she called 9-1-1.
Seconds seemed like hours with emergency services not being there immediately.
Through all the chaos, Tutty recalls, "then a gentleman came to help."
"The man just just said, "if you need help, I'll be here."
Other people stood by likely in shock, but at the time, the man was the only one who came up to the pickup.
"If you need a ride, if you need me to help – whatever you need, I will do," said the man to Tutty.
So many things were going through her mind at the time including her friend being unconscious in the driver's seat and the driver of the other care walking away with a machete in his hand.
Turning to the stranger she just said, "thank you."
"I couldn't concentrate because I was trying to get my friend to wake-up."
When she couldn't get the driver's side door open from the outside, she went back in the passenger seat and kicked out the window. But the kindness of that stranger stuck with her throughout.
"I appreciate small gestures and I think kindness matters, especially during COVID when someone comes up and offers their services."
Tutty has reached out to Today's Northumberland in hopes she can thank the man in person for the comfort and compassion he showed on Sunday.
"I want to thank him personally. Because for me to be in such a situation where I'm not really sure how to deal with something because I wasn't really sure how bad his injuries were, for someone to come up and offer help and to just be there meant the world to me."
Tutty isn't sure, but she believes the man may have been in his 40's short, dark hair, approximately 5'6″, but an angel in the dark.
Her friend was going to be airlifted, but after Northumberland Hills Hospital did various tests, miraculously neither one suffered any serious injuries and they both were released from hospital on Sunday afternoon.
Tutty went back to the scene while OPP were conducting their investigation at the intersection and looked at what was left of the pickup.
"We definitely had a guardian angel with us today. It was crazy."
Tutty said, "there's a bigger picture right now more than COVID. It's called humanity."
A family heading onto Highway 401 came face-to-face with the man who attempted to steal their car.
"We drove past the accident and saw two police officers and 1 gentleman running toward the 401," said Port Hope resident Madison Keane.
With everything happening so fast Keane said at first they couldn't understand why they were running.
When they got onto the westbound Highway 401 ramp they noticed a man was on the ramp.
"He was trying to stop us, so we stopped then tried to move around him."
But the man standing in front of their vehicle wouldn't let them go around him.
"We noticed he had something hiding under his arm.- it was clear he wanted in our SUV."
"I then told my husband to just drive, hit him. I don't care. We had two small kids in the backseats and I was not letting him in our vehicle – period."
The family drove straight at the man.
"He then realized we were not going to stop and finally moved out of the way."
"He skimmed by our doors to quickly for him to grab the handles," said Keane.
The couple found out later what had happened and the two people who were abducted and carjacked.
"He had some crazy fight to flight eyes. He was on some serious adrenaline. He was very scary and very clear he was a dangerous man."
Keane said it looked like he was desperate for a vehicle.
Sunday evening, trying to relax and go over what had nearly happened to her family one thought entered her mind.
"I held my kids a little longer and tighter tonight."