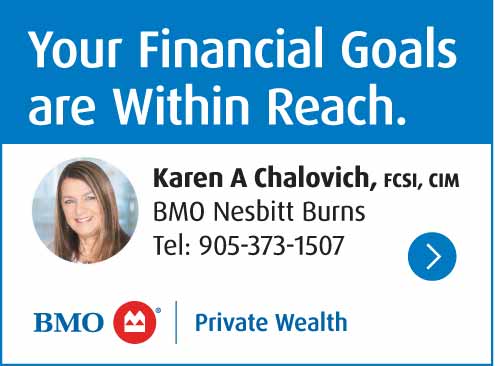 The owner of a business that suffered major damage after a intentional fire was set is still in shock, but overwhelmed with the response by the community.
It's believed four fires were intentionally set in downtown Port Hope early Saturday, December 18, 2021.
Numerous windows were smashed as well along Walton, Mill Street and Peter Streets.
The fires were a garbage container on John Street, two Christmas gnomes which caused minor damage.
A fourth fire caused approximately $80,000 damage to 3M Dance Works located at 104 Peter Street.
Police spotted flames while on patrol and extinguished what they could. Firefighters arrived quickly and completely put the fire out.
The Officer of the Fire Marshal was called, but did not attend. A Scenes of Crime Officer from Cobourg Police Service attended to document the scenes.
Vada Marvin, owns the business and her mother Bonnie is the event coordinator found out about the fire after receiving a phone call from police and messages from two parents whose children attend 3M Dance Works.
"The first one I read said, "Sending you and Vada our love and prayers," said Bonnie.
"At first I thought something happened to my other daughter."
The next messages was similar stating they were "devastated by the news."
Bonnie said she quickly replied and found out about the fire.
"It just seems unbelievable."
Both women drove to Port Hope on Saturday afternoon to get a first hand look at the business.
"It's hard to tell because the outside doesn't look that bad – I just worry about the inside."
Fire officials said the business suffered heat and heavy smoke damage.
Approximately 70 youths from ages three to 18-years-old attend 3M Dance Works.
Just hours before the fire, the business held a Christmas party and some of the items were left inside to be picked up at a later date.
3M Dance Works has been in business for nearly years, but in the currently location for approximately two years.
They are very active in the community participating in various parades, and functions including long-term care facilities.
It was emotional for both women to talk about the amount of support they've received from the community since being notified of the fire.
"It's nice to know that everyone cares," said Vada.
"People changing their profile pictures on Facebook to 3MDW Strong and kids are messaging me saying they are wearing their 3M clothes today."
Bonnie said even previous students have been messaging them asking what they can do.
"We are really like a 3M Dance family."
A number of other dance organizations including Just Dance – Northumberland, Hearts Gymnastics Club, Epic Gymnastics and Dacne along with A Frost Dance Studio have reached out to the women saying they'd help in anyway they could.
Repairs will likely take months and at this point they are looking for a temporary home for 3M Dance Works.
"It's like the third season ruined," said Bonnie.
"Two seasons because of COVID and now this."
The dance studio had numerous items including bedding and towels for the Northumberland Humane Society that hadn't been delivered and are likely destroyed.
Other items they were about have sentimental value, jackets from participating in competitions, trophies, certificates and plaques.
Vada said most of her items as a dance instructor are in the studio along with many other items over the years from competitions, but until they get in, they won't know if anything can be salvaged.
Breaking News – A Number of Fires Intentionally Set Overnight in Port Hope