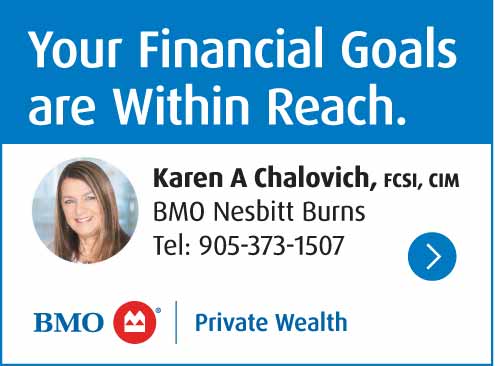 The Ontario Caregiver Organization (OCO) today released the results of its annual Spotlight research survey on the experience of family caregivers, The Impact of Covid-19 on caregivers: Year Two. The findings, while not surprising, are concerning and show that 58 per cent of Ontario's 3.3 million caregivers say they feel burnt out.  Sixty-one per cent find caregiving stressful overall, up from 49 per cent during the first year of the pandemic and 42 per cent of caregivers say their mental health is worse now compared to a year ago.
Additionally, there is a significant increase in the number of caregivers feeling the financial impact of caregiving, compared to pre-pandemic numbers (45% vs. 22%). One in five caregivers are using credit to pay for additional caregiving expenses.
"Caregiver burnout has increased again in year two of the pandemic" says Amy Coupal, CEO of OCO and a family caregiver. "This is very concerning because when caregivers can no longer provide care or need care themselves there will be an impact on our already overly taxed health care system. Whether you are a healthcare provider, an employer, educator, family member or friend, the good news is we can all do something to help."   
The emotional and physical well-being of caregivers is important because they care for patients before and after a range of treatments and on an ongoing basis for those with chronic or long-term conditions. Caregivers have a known positive health impact on patients. They enable people to age in their home, which is where they want to be. Their contribution in cost savings to Ontario's health care system is estimated at $28.5B
Other key findings:
61% say the hours they spend providing care has increased, 34% invest 10+ hours of care per week as compared to 30% one year ago

Of those caregivers who spend more than 10 hours a week, 68% say they can only take a break occasionally (49%) or never (20%)

75% say they have taken on responsibilities that would otherwise go to a personal support worker or nurse

84% are worried about a shortage of nurses

Even as Covid-19 restrictions are lifting, there is still a barrier to get the right kind of support, and at similar levels to what was seen last year. Costs for getting support continues to be the primary barrier

1 in 3 caregivers say they have no one to ask for help

There is a significant decline in the number of caregivers who said they were coping "very well" – those coping very well dropped from 22% to 16%, as do those coping physically 22% to 15% and emotionally 16% to 12%. These caregivers are predominately over the age of 65.

1 in 3 believe employers understand their role but another 1 in 3 are worried about losing their job

30% of caregivers are considering leaving their jobs to take better care of their loved one

More than half wish for more support from their employer
Some of the report's recommendations and tips to health system organizations, policymakers and professionals, employers, educators and individuals to support caregivers include:
Health care professionals, organizations and policymakers should recognize and engage caregivers as essential partners in care, include them in decision making and provide them with the information they need.  
Health care providers and human resource managers  can expand their skills, training and knowledge with the OCO's

e-Learning

modules, setting the foundations for building a culture of care partnerships and support a workplace caregiver-support environment and policies.
Nearly 7 in 10 caregivers work. Employers can create a caregiver-friendly workplace by demonstrating your commitment to caregiver employees through enhanced HR policies, supportive conversations, and flexible work options.

For educators, caregivers are children and youth too. Provide reasonable accommodations to students who are caregivers. Flexible deadlines, recorded lessons, and notetakers can help these students keep up with their education responsibilities while balancing their caregiver responsibilities.

Healthcare professionals, community organizations, and educators can refer young caregivers to

YoungCaregiversConnect.ca

and the Ontario Caregiver Organization where they can access information, programs, and supports including the

Peer Support Program

.

Friends and neighbours can ask caregivers something as simple as 'how are you?'. Caregivers say this is an easy way to make a difference. Suggest an idea for how you can make things easier for the caregiver. Caregivers are reluctant to accept help so rather than ask how you can help, suggest.

Anyone who knows or is helping a caregiver can

share information about the Ontario Caregiver Organization; its

24/7 Helpline

at 1 833 416 2273 and point them to resources available at

ontariocaregiver.ca

including the

Peer Support

programs,

educational webinars

, tool kits, tip sheets and more.
About the Ontario Caregiver Organization
The Ontario Caregiver Organization (OCO) exists to support Ontario's 3.3 million caregivers; ordinary people who provide physical and/or emotional support to a family member, partner, friend, or neighbour. The OCO's mission is to improve the lives of caregivers by providing one point of access to information, services and supports that empower and help enable caregivers to be successful in their role. Where gaps exist in caregiver programs and services, the OCO partners with caregivers, health care providers and other organizations to find new and innovative ways to bridge those gaps so all caregivers, regardless of age, condition or geographic location have access to the help they need. Established in 2018, the OCO is a not-for-profit entity funded by the Government of