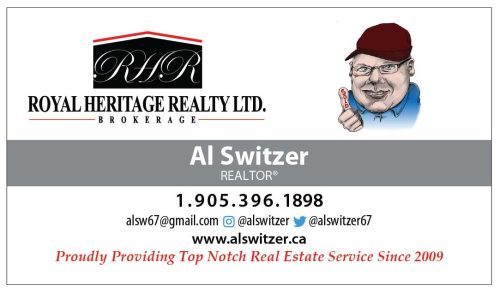 (Kate Current is pictured with Western Mustangs cross country running coach Guy Schultz)
By Jeff Gard/Today's Northumberland
Competing at the U Sports national cross country championships this past weekend provided Cobourg's Kate Current with a full circle moment.
This year's competition was hosted by Laval University in Quebec City on the Plains of Abraham, the same site as the first time Current competed at the Canadian university meet.
Current placed 19th in the women's race Saturday as her Western Mustangs team captured the silver medal.
"It was really nice. There were four grad students out of the seven of us that ran so (the four of us) were all either fifth or sixth year and we had been on decently strong teams before, but nothing compared to the strength of this team this year," said Current, who was granted an extra year of eligibility after the 2020 season was wiped out. "I think for us it was especially sweet being able to go out with a medal and I don't think that's something you really recognize in your first few years. When I raced U Sports in first year at Laval at Plains of Abraham we came fourth and before this year that was the best that we had done in my career so coming away with a medal was so special."
The team standings are based on each group's five fastest runners with the aim to get the lowest combined score possible and the host Laval Rouge et Or earned a convincing gold-medal win with 35 points, which included four runners in the top 10. Laval's Jessy Lacourse won the women's race in 28:25.5.
Western was second with 106 points, including Heidi Ohrling in 11th (29:30.4), Zoe Burke 14th (29:40.2), Current 19th (29:43.9), Stephanie Ryall 30th (30:30.1) and Sophie Coutts 32nd (30:32.1). Not far behind were Chloe Hewitt in 54th (31:07.0) and Chloe Coutts 69th (31:32.9).
"It was an interesting race. The course was at the Plains of Abraham in Quebec City and that's actually the location of my first U Sports cross country race so it was really nice being able to finish where it all started," Current said. "I had the experience of running the course before and I knew it was a gruelling course, just so, so hilly and always windy there.
"We knew the race was going to go out really fast because in the first 500 metres it narrows off into a wooded area and it's maybe two or three people wide so because of the uneven ground and the obstacles, people are going to want to be trying to get out quick and get out of the crowd. My teammates and I put ourselves in a pretty good position. We learned from OUA's that going out too fast does not pay off so we settled a bit more compared to OUA's and that worked out really well for us. We were able to move up in the race as we went on whereas a lot of teams went out too hard and moved backwards."
Current, who won Western's female athlete of the year award in 2020 and its F.W.P. Jones Trophy for the top female student-athlete who has made the greatest contributions to athletics, academics and community service in 2021, welcomed the opportunity to compete one more time at the university cross country level.
"It was so nice being back," she said. "It's been a rough time trying to train without anything to train towards, really. It was essentially over a year of just trying to stay fit and maintain fitness and then once we finally knew in the summer that we were going to have U Sports, everyone's training ramped up from there."
Prior to the U Sports race, Current competed at the McMaster Bayfront Open in Hamilton on Oct. 22 and the Ontario University Athletics championships Nov. 6 in London. She placed 16th at the OUA meet and collected a silver medal with her Mustangs teammates.
Transitioning from training to competition certainly proved to be a challenging endeavour for Current and described her first race as "not great."
"Bayfront was my first cross country race in two years so it was a bit of a shock to the system trying to put myself in an eight-kilometre race again," she added. "I did do races outdoors on the track, but the longest I did was a 1,500, so a very different sport."
Still, the year of training was beneficial in multiple ways.
"We do a lot of long tempo work which is really good preparation for cross country races because I think the hardest thing about cross country is the mental aspect," Current said. "Having to try and lock in mentally for eight kilometres is really difficult, but if you practice 26 to 28 minute tempos, that's the majority of a cross country race anyways so not only are you getting physically fit, but you're also getting mentally fit."