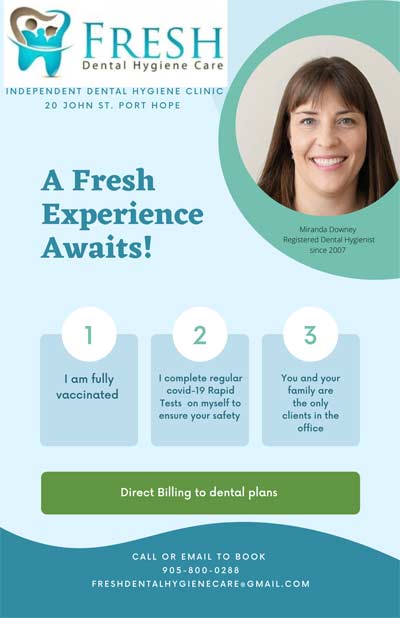 Nine names were added to the Wall of Honour for Athletic Achievements at the Jack Burger Sports Complex in Port Hope on Thursday, November 18, 2021.
Athletes including Murray Cawker, Isaac Bouckley, Dawn Watson, Lloyd Wootton, Dan Stewart, Jolyon Thompson, Brad Pemberton, Billy Trew and Jason Green were added after a ceremony.
Some of the recipients, their families and towns people came out to honour the nine members inducted adding to the others when the Wall of Honour for Athletic Achievement which was officially unveiled in November 2019.
Speaking at the celebration, Mayor Bob Sanderson said because of COVID the second round of nominations was delayed, "but the wait was worth it."
"We do have many talented, wonderful citizens in Port Hope."
"And community driven programs such as this, they allow us to recognize the athletic achievements, the hard work and the dedication of our citizens."
Looking into the crowd, Sanderson said that he'd bet any money that some of the youths in attendance will be on display in years to come.
There are not just the names, faces and history of the athletes on the Wall of Honour, but people can also research local sports history along with videos and photos in a interactive board.
Sanderson encouraged people to read the plaques of each athlete, "who have contributed valuable time to the betterment of sports."
One by one each of the nine names was read by Director, Parks, Recreation and Culture Julia Snoek and the recipient or family members came up for a photo with the plaque before it was placed on the wall.
2021 Wall of Honour Nominee Summaries
Billy (William) Trew was born and raised in Port Hope. His roots are here, attending Port Hope High School and playing hockey locally with the Beaver Athletic Association. Billy's professional career began in the Western Professional Hockey League where his team were two-time winners of the President's Cup Championship. Billy has held prestigious titles while playing for the German Ice Hockey Team, including most successful scorer and 2012 Playoff MVP. Billy's outstanding career was honoured in 2018, when the City of Straubing, Germany retired his jersey #41. Two of Billy's jersey's can be found on rotation in the Toronto Hockey Hall of Fame. Billy Trew's family is here to honour his nomination.
Brad Pemberton is a local golf celebrity. Born and raised in Port Hope he attended Port Hope High School. Brad was involved in sport from a young age. While obtaining his Bachelor of Science Degree at Eastern Michigan University, Brad was a member of the golf team where he was named to the 2nd Team All-Conference in 2003. Brad has been recognized for his contribution to sport in our community before, winning the 2002 Port Hope Civic Award for Athletics. Among his many accomplishments, Brad was a member of the PGA Tour Canada from 2005-2007 and won the Great Lakes Tour multiple times. He was the 2002 Ontario and Canadian Champion of Champions. He aspires to inspire golfers of all ages and abilities. We honour Brad Pemberton this evening.
Dan Stewart was raised in Port Hope and followed in his fathers' footsteps from an early age – engaging in local hockey and promptly putting his skills on display for some of the best minor hockey and baseball teams that Port Hope has produced. Dan grew his athletic career, playing with the OHL's London Knights from 1993-1997 and with the St. Mary's University Varsity team in Halifax until 2000. Dan has been recruited by reputable goalie clinics in the United States and has seen his trainees move on to the NHL on several occasions. In 2010, Dan returned to Canada and assisted in the development of minor hockey organizations for boys and girls. Today, Dan continues his involvement in athletic skill development opportunities with the AHL Springfield Thunderbirds. Dan's family is here to honour his nomination.
Dawn Watson is a Garden Hill resident with roots in Port Hope. Dawn has participated in a wide variety of sport, including baseball, hockey, aquatics, equestrian, gymnastics, and cross country. Dawn represented Canada in the Modern Pentathlon, attending the World Championships ten times, and holding the Canadian Modern Pentathlon title three times. In 1998, Dawn won the bronze in the Pan Am Championships for Modern Pentathlon. When she is not competing, Dawn has served as an Athlete Coordinator for the Atlanta and London Olympic Games, and she continues to coach high school cross-country and track and field in Cobourg. Dawn is here as we honour her nomination.
Isaac Bouckley was born in Oshawa and raised in Port Hope. He held an interest in swimming from an early age, including swimming in this facility as a member of the Northumberland Aquatics Club. In 2011 and 2012, Isaac was awarded Ontario Para Swimmer of the Year. Isaac debuted in his first Olympic Games at 18 years-old in the 2012 London Paralympic Games. In 2015, Isaac earned himself silver and bronze medals at the Toronto Para Pan Am Games. He carried this momentum forward in 2016 where he swam six events at the Olympic Games in Rio. Isaac continued to inspire youth to achieve their athletic goals until he retired from swimming in 2017. We are proud to honour Isaac in our community.
Jason Green was born and raised in Port Hope, playing ball locally from Tyke to Midget. Jason won many championships while playing in Port Hope, including the 1985 and 1990 Provincial Ontario Championships. Jason earned a full athletic scholarship in 1993 to Chipola Jr College in Florida and was drafted to the major leagues to pitch for five seasons. Jason spent his summers training at the Denny Doyle Baseball Academy in Florida and used those skills playing for the Texas A's, the Houston Astros, and eventually Team Canada – winning bronze in the 13th Pan American Games. Jason was awarded the 1990 and 1992 Port Hope Civic Award for Athletics. Jason retired from an incredibly successful baseball career in 2002. Jason is present this evening to celebrate this occasion.
Jolyon Thompson is a Badminton coach who came to Port Hope after attending the University of Toronto, where he played and coached the men's Varsity Badminton Team for seven years. Jolyon has participated as player, umpire, and a coach in many provincial, national and international competitions. He won gold and bronze with Team Canada in the 2013 World Masters. His has also won silver and gold in the COBA Open and Masters Men's Doubles. Jolyon is responsible for starting the Port Hope Junior Badminton Club under the Port Hope Racquet Club. In 2005, he was honoured with the Port Hope Civic Award for Athletics. Jolyon is present for us to celebrate his nomination.
Lloyd (Moon) Wootton was born in Owen Sound but put down roots in Port Hope as a local business owner and athlete. He had interest in sport from a young age, engaging in hockey and boxing prior to his lengthy lacrosse career. Lloyd began playing lacrosse in the Ontario Senior A League and soon after was named team all-star. In 1951, Lloyd transferred to Peterborough where he found many successes winning the 1950-1954 Mann Cup National Championships, the 1954 Mike Kelley Memorial Award for MVP, and the Harry Lumley Award for best goals against. In 1959, Lloyd retired from lacrosse and in 1965 he became one of the 48 original inductees to the Canadian Lacrosse Hall of Fame. Lloyd passed away in February 1989. Lloyd's family is here to honour his nomination.
Murray Cawker grew up in Port Hope playing hockey and lacrosse. At age 15, in his first year with the Oshawa Green Gaels, Murray's team won the Minto Cup. Murray was also an outstanding defenceman with the Port Hope Junior C Panthers from 1969 to 1972. He attended St. Lawrence University on an athletic scholarship for hockey from 1972 to 1976. In 1975, Murray won the National Lacrosse League Championship with his team, the Quebec Caribous. After graduating, Murray made the Canadian National Field Lacrosse Team and won gold in the World Field Lacrosse Championship. In 1978, Murray retired from sport and in 1992 he was inducted into the Oshawa Sports Hall of Fame with his 1969 Oshawa Green Gaels team. From 2007 to 2010, Murray was the Manager of Hockey Administration for the NHL Florida Panthers. Murray is here to honour this nomination.