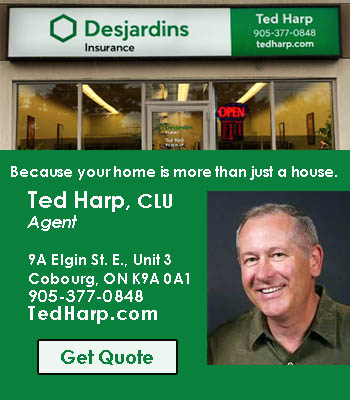 Circa 1818 has a display outside their Strathy Road store in Cobourg that's perfect for the season.
A pumpkin weighing in at 1,764 pounds was (gently) dropped off at the store on Thursday (October 14, 2021) morning.
In fact, a forklift from Rona Cashway helped out by lifting the pumpkin into place.
Owner of Circa 1818, Brandon Hartmann said the pumpkin is the third biggest in the province so far this year.
The pumpkin placed second at the Port Elgin Pumpkin Festival. And also placed second at Woodbridge Fair on Saturday, October 9 with the winner setting a new Canadian record weighing over 2,000 pounds.
Hartmann said the pumpkin at his store was grown by a friend in the Waterloo region who also is the cultivation manager for Wagner cannabis products which Circa 1818 sells at their store.
Hartmann also typically grows giant pumpkins, but has been to busy this year, he hasn't had the time.
Giant pumpkin growing season starts in April and in mid to late May the seeds are transplanted outside.
"It takes tons of water and fertilizer. Some of these patches are 2,000 square feet in size. People spend hours on it day over day continuously pumping water into it to get it as big as possible."
"This isn't luck," said Hartmann.
"This is skill. These are people who have been growing pumpkins for an extremely long time. They know what they're doing."
Hartmann says to even get a pumpkin over 1,000 pounds is a "huge feat."
Circa 1818 is also displaying two, giant gourds weighing in at approximately 100 pounds each.
The pumpkin will be at the store for at least a week for people to stop by and have their photo taken.