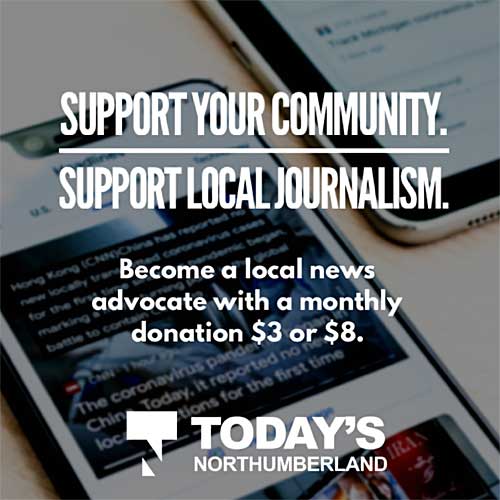 When Tony and Carol found out that the Cobourg Public Library were running a "Loonie for the Library" campaign to raise funds for their community library, they knew they had to do something to help. That's when they reached out to library CEO and fellow Rotarian, Tammy Robinson, to ask whether they could use their safety drop-box as a donation location where anything they received, would be matched!
Together, with the help of the community, they raised $1,032.00 that will go directly towards the Library's community efforts and collection of resources.
"We saw that the Library had a need and wanted to do our part to give and help raise awareness about their campaign." said Tony and Carol Farren.
"We're grateful to the generosity of both the Farren's and our community for supporting our Loonie for the Library campaign." Says CEO, Tammy Robinson.
The Loonie for the Library campaign runs until Sunday, October 24th. Donations can be made at the Cobourg Public Library, curbside window or any of their upcoming outreach events that can be found on Facebook.