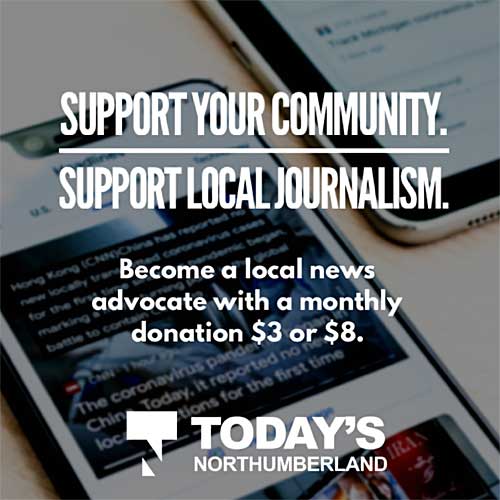 By Cecilia Nasmith/Today's Northumberland
Ontario Liberal Leader Steven Del Duca made stops in Northumberland-Peterborough South recently as part of the Leaders Summer Tour.
Del Duca was accompanied by Northumberland-Peterborough South Liberal Candidate Jeff Kawzenuk at an education roundtable at Cobourg's Venture 13 Innovation and Entrepreneurship Centre, where parents and educators shared their concerns and issues around education in Ontario. There were also discussions around the safe opening and return to school for their children across the riding, as well as throughout the province.
The tour proceeded toward Port Hope to Betty's Pies and Tarts, where Del Duca and Kawzenuk enjoyed award-winning baked goods at one of Ontario's most famous butter tart emporiums.
The tour ended at an old-fashioned summer barbecue and volunteer-appreciation event at a private residence, where Del Duca enjoyed an evening with supporters.
Del Duca commented on how much he is enjoying the tour and the chance to hear ideas and concerns.
"The people of Northumberland-Peterborough South are lucky to have an incredible Ontario Liberal candidate in Jeff Kawzenuk," he added.
"Jeff cares very deeply about his community, and he's a strong voice in the push for a back-to-school plan that puts the safety and success of our children and the education workers in their schools first."
Kawzenuk – a retired principal whose career as an educator spans 35 years – is a life-long resident of this community.
"I know first-hand how important education is for our local families and how our education roundtable will allow Mr. Del Duca another chance to hear how important our precious education system is, not only in NPS but across Ontario," he said.