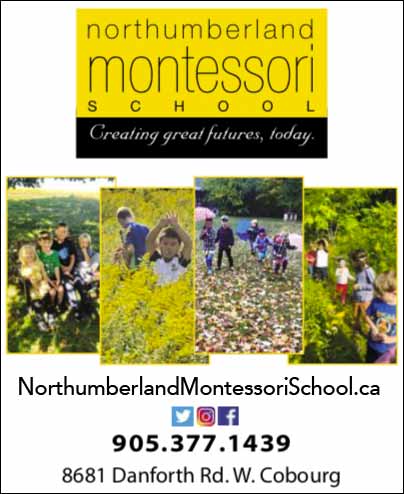 A former Cobourg hockey player has found a way to honour a young hockey player who was killed in a traffic collision north of Port Hope in December 2020.
Cormac Kerin (age 12) and his sister Shea (age 10) were waiting outside their home for a school bus on December 2, 2020 on the 7th Line just west of Woodvale School Road, east of Country Road 28 near Campbellcroft in the Municipality of Port Hope when they were struck by a vehicle shortly after 8 a.m.
Tragically Cormac died as a result of his injuries while his sister is still recovering from her critical injuries.
The collision shocked Port Hope and surrounding community where Cormac was a member of the Northumberland Nighthawks hockey organization.
It didn't taken long for former hockey player Jason Clarke who was born in Cobourg and grew up with Cormac's father, Brendan Kerin to hear about the tragic news.
Clarke now lives in Quebec City with his family but had the idea of selling touques with all proceeds going to the Kerin family for whatever they need. The touques were the colour of the Northumberland Nighthawks organization and had Cormac's jersey number "17″ on the front.
On Sunday, July 4, 2021, Clarke gave Today's Northumberland a sneak peak at a hockey stick created in honour of Cormac that will be presented to his family.
The stick is in the blue colours of the Northumberland Nighthawks organization with Cormac's number "17″ at the top of the stick.
Down the side it reads, "In love Memory of Cormac Kerin #17″ and on the blade is a painted picture of Cormac wearing his Nighthawks jersey.
Wingman Sports helped out with the touques. The owner is also friends with Logan Sports Group who creates all the specialty sticks for NHL players marking their achievements.
"We came up with the idea that we should do a painted stick for his family to pay tribute to him."
The two companies got together and created the stick for the Kerin family that Clarke will be presenting.
Clarke said along with being friends with Cormac's father, he also wore the number 17 in days of playing hockey in Cobourg and also played defence.
"It really hit home for me."
"It didn't take long for word to get back to me what happened to Cormac and I felt something like this was warranted."
"I think this is a great tribute to Cormac."
The youth driving the vehicle was charged on Thursday, May 20, 2021 under the Highway Traffic Act with careless driving causing death and careless driving causing bodily harm.