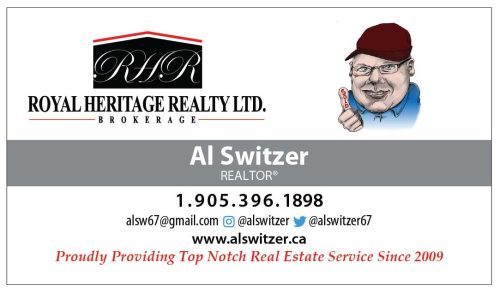 A Cobourg man who was issued a ticket as a result of a protest in front of Victoria Hall on Saturday, April 3, 2021 said he vows to fight the ticket.

Josh Clausen was one of approximately 25 individuals who had gathered on Saturday in front of Victoria Hall on King Street protesting the restrictions set by the government concerning COVID-19.

Police issued the ticket as a result of a gathering in the Town of Cobourg in violation of the current 'Emergency Brake' Shutdown restrictions.

The group has been protesting COVID-19 restrictions for approximately one year in front of Victoria Hall, but this is the first time police have issued a ticket.

Saturday was the first day of the provincial "emergency brake."

Clausen spoke to Today's Northumberland prior to getting the $880.00 ticket.

"We haven't been worried since the first day we came out here."

"We work very hard to maintain community relations with the Cobourg Police and OPP. So far everything has been really good."

But shortly after the interview at approximately 1:50 p.m. as Clausen exited a porta-pottie he was called over to a police cruiser on Third Street and issued the ticket.
A press release issued by the Cobourg Police stated, police estimated there were between twenty and twenty-five individuals on scene. Officers spoke with individuals/the group requesting they comply with the Shutdown Zone gathering limits, and the group was educated on the current provincial restrictions regarding outdoor gatherings.
Clausen was charged with fail to comply with a continued section 7.0.2 order under the Reopening Ontario (A Flexible Response to COVID-19) Act.

Clausen vowed to "fight the fine," stating, "I did come out of the bathroom and they called me over so they caught me off guard. They probably didn't want to do it publicly out on the street in front of everybody. "

Clausen said he wasn't surprised and, "not worried either."
Police stated throughout the pandemic, CPS has taken an educational approach enacting the four Es (Engage, Explain, Educate, and Enforce), working with individuals, groups, and businesses to gain compliance with evolving rules. CPS asks the community to follow all Shutdown guidelines for the well-being of our community and to ensure the capacity of our health care system.
With the Province moving into shutdown, the Cobourg Police will be enforcing violations, issuing tickets to anyone who does not comply with provincial guidelines and restrictions. Those that refuse to comply will be charged accordingly.
Shutdown gathering restrictions:
· It is illegal to gather indoors with anyone you do not live with.
Individuals who live alone and single parents may consider having exclusive, close contact with another household to help reduce the negative impacts of social isolation.
· Outdoor organized public events and social gatherings must comply with public health advice on physical distancing and have no more than five (5) people.
The Cobourg Police Service supports all measures necessary to limit the spread of COVID-19 in our community and will continue to work with local public health, municipal and regional officials to ensure compliance.