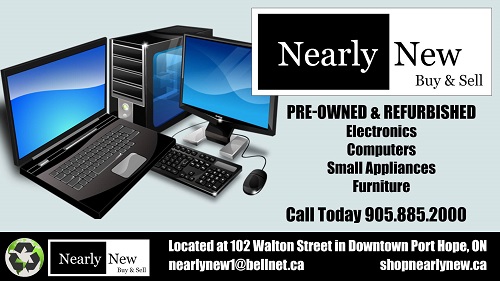 Take the time to protect yourself against scams and fraud

The Cobourg Police Service recently received reports of online fraud that led to large sums of money being lost.

A fake Microsoft pop-up window advising of a possible security breach appeared on the computer screen of a local resident. A contact number was provided on the pop-up window directing the resident to contact Microsoft.

The resident contacted the number and spoke with a fraudster posing as a Microsoft employee, who prompted them to contact their bank. By following the scammer's directions, the resident inadvertently provided access to personal banking information. As a result, more than $50,000 was withdrawn from the resident's bank accounts.

With recent online fraud reports, Cobourg Police Service reminds residents to be cautious online.

Tips to protect yourself online

• Watch out for urgent-looking messages that pop up while online. Don't click on them or call the
number they provide.

• No legitimate company will call and claim your computer is infected with a virus.

• Some websites, such as music, game, movie, and adult sites, may try to install viruses or malware
without your knowledge.

• Watch out for emails with spelling and formatting errors, and be wary of clicking on any attachments
or links.

• Before giving your credit card number or other financial information to a business, ensure the website
is protected and secured. Look for a lock symbol located somewhere on the browser or make sure the
URL begins with "https://"

• Make sure you have anti-virus software installed and keep your operating system up to date.

• Never give anyone remote access to your computer. If you are having problems with your system,
bring it to a local technician.

There is a wide range of active frauds and scams, and the best way to protect yourself is with knowledge.

Learn how to recognize when someone is trying to scam you and where to report it. Through education, you
can prevent being a victim of scams and fraud. Share the information with friends and family, especially those
most vulnerable.

Visit the Canadian Anti-Fraud Centre website for a list of known scams and learn more about protecting yourself.

If you or a family member were victims of fraud, please contact the Cobourg Police Service at 905-372-6821 or the law enforcement agency in your jurisdiction and report it to the Canadian Anti-Fraud Centre online or by phone at 1-888-495-8501 (toll free).

Canadian Anti-Fraud Centre – Fraud Reporting System
1.888.495.8501 (toll free)
antifraudcentre-centreantifraude.ca