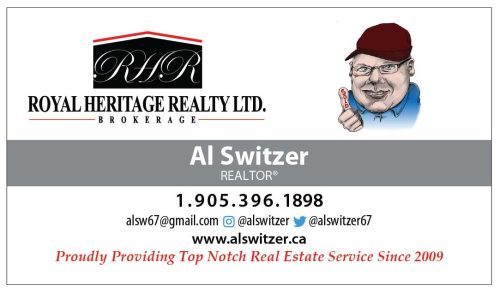 Organizers were thrilled at the first annual H2H (Hockey 2 Hockey) Tournament in support of the Humboldt Broncos which took place on Saturday, June 16, 2018 in Cobourg at the Cobourg Community Centre.
At the end the final game was between the Toe Drag Goats and the Broncos with the Toe Drag Goats coming out on top with a score of 5-2.
The amount raised hasn't been tallied but it's expected $2,500 will be raised for the families as well as the Saskatchewan Junior Hockey League Assistance Program for the rest of the teams within that league.
A brief ceremony was held prior to the first game at 8 a.m. with team Chaplain for the Cobourg Cougars, Tony Posthumus.
"On April 6, 2018, fifteen Humboldt Broncos loves were lost in a terrible tragedy, with a 16th life lost in the following days. April 6, 2018 is the day that hockey changed. Most intimately, the Junior A hockey community of Humboldt, Saskatchewan. But not just Humboldt, but also Nipiwan, the SJHL, the province of Saskatchewan, Canada and the world. As we know and experience ourselves, the hockey community is a tight-knight community, regardless of the league we play in, the jersey we wear, the city we represent or the championship we compete for.
April 6, 2018 has become a date where we will say for years to come, "do you remember where you were when?" I do. I was fighting a terrible flu when I saw the news on social media. In an instand, the flu didn't matter anymore. I texted every Cobourg Cougars player from this season and last to check in with them, see how they were doing, offer support. We add did that, didn't we? We reached out to our family, to our friends, co-workers, line-mates.
Why do we do that? Why do we reach out in support during times of tragedy? Because, I believe, during times of tragedy, we understand what is most important in life – people.
Hockey is made up of incredible people, who love each other – compete against each other – but at the end of the day, love each other.
Sean Brandow, the Team Chaplain of the Humboldt Broncos, shared during the Broncos memorial service, that there are two questions we ask during tragedy. First, "why?" He was brutally honest in answering, "I don't know." These tragedies don't come packaged with tiday answers. They are unfathomable. The second question was – "Where is God?" His answer and my answer is this. "God is on his throne and God is with the broken hearted people."
Sean read Psalm 23 which I'd like to read to you know.
Let us honour the Broncos by reading the names of each life lost followed by a moment of silence.
Tyler Bieber – radio play-by-play announcer
Logan Boulet – defense
Dayna Brons – athletic therapist
Mark Cross – assistant coach
Glen Doerksen – bus driver
Darc Haugan – head coach/general manager
Adam Herold – defence
Brody Hinz – statistician
Logan Hunter – right wing
Jaxon Joseph – centre
Jacob Leicht – left wing
Conner Lukan – left wing
Logan Schatz – center and captain
Evan Thomas – right wing
Parker Tobin – goalie
Stephen Wack – defence
Let us pray.
God, we don't know why tragedies like this happen. But we do know, that you are withg us and that you love us. God, continue to give the families affected peace, strength and courage. Thank you for each person here today, for their passion for hockey andtheir love for their hockey family. Give them energy today as they honour the Broncos on the ice, on the bench and in the dressing room. Amen.
Thank you for suporting the Broncos players, families, the Humboldt community and the SJHL. Thank you for using your passion for hockey to honour hurting members of our hockey family.
Go Broncos Go!