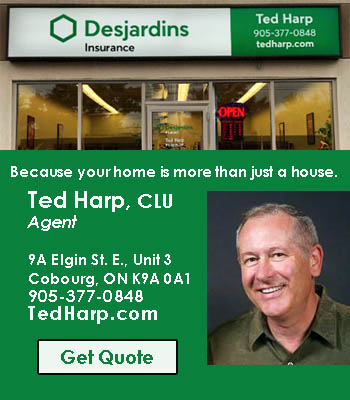 Max's Big Ride to Defeat Duchenne Muscular Dystrophy rolled into Cobourg with a entourage of emergency vehicles and cyclists.
Seven-year-old Max and his father Andrew along with Max's younger sister Isla kicked off their bike ride on June 11 in Hamilton and are schedule to complete their 600 kilometre journey on June 17, 2018 on Parliament Hill in Ottawa.
On Wednesday, June 13, 2018 Max was in the cargo bike with his father riding him up to the front of Victoria Hall.
A certificate was presented to Max from Cobourg Mayor Gil Brocanier. MPP David Piccini was also on hand for the event.
This is the fourth year for the Big Ride with all funds going to muscular dystrophy. Over $140,000 has been raised over the three years.