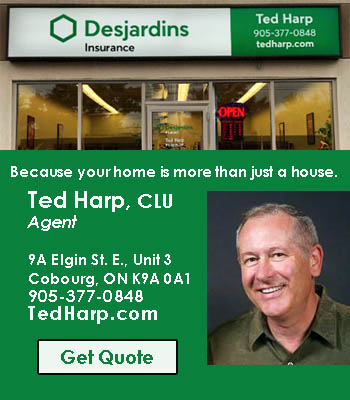 Province Creating New Spaces Ahead of Implementing Free Preschool Child Care
Ontario is continuing to make it easier for families in Northumberland to find high-quality licensed child care by creating another 15 new spaces that will help to accommodate families taking advantage of the government's free preschool child care program.
Lou Rinaldi, MPP for Northumberland-Quinte West announced today that the province is funding $257,000 for 15 new licensed child care spaces at the Grafton Community Centre.
Today's announcement is part of a series of actions the government is taking to ensure that every child and family has access to a range of high-quality and affordable child care.
This funding is on top of the government's investment in renovation and addition projects at schools across the province, which will create more than 15,000 new licensed child spaces.
It is the latest step in creating 100,000 more child care spaces for children from 0 to 4 over the next five years.
Since September 2016, Ontario has increased access to licensed child care for a total of 31,000 children aged 0-4.
Beginning in 2020, the government is making licensed preschool child care absolutely free for kids from age 2.5 until they can start kindergarten.
Building more child care spaces and making child care more affordable will give parents, especially women, more choice about when and if they return to work, which will help close the gender wage gap and grow Ontario's economy.
Providing parents with more choices for high-quality and affordable child care is part of the government's plan to support care, create opportunity and make life more affordable during this period of rapid economic change. The plan includes free prescription drugs for everyone under 25, and 65 or over, through the biggest expansion of medicare in a generation, free tuition for hundreds of thousands of students, a higher minimum wage and better working conditions, and free preschool child care from ages 2.5 to kindergarten.
QUOTES
"Before our Government's historic commitment begins for free child care spaces we are ensuring that child care is as affordable and accessible as possible. This funding will make it easier for parents in Alnwick/Haldimand by adding an additional 15 new child care spaces. As a long-time proponent for funding for child care I am very pleased to be making this announcement".
– Lou Rinaldi, MPP, Northumberland-Quinte
"This is an exciting announcement by the Provincial government and will be a great addition for our growing community. Back in 2016 when Ontario  announced additional preschool spaces, Alnwick/Haldimand was the only municipality in Northumberland without Provincial preschool care. With this announcement young families in Grafton and the surrounding area will soon have reliable licensed child care close to their homes, saving time, transportation costs, as well as, building and strengthening our community.
John Logel, Mayor, Township of Alnwick/Haldimand
"This is an exciting opportunity for the Alnwick/Haldimand community and YMCA Northumberland. We currently offer a licensed school age program in the community and will now be expanding our services to include the family aged grouping program. This program is an excellent model to serve the rural communities within Northumberland County."
– Eunice Kirkpatrick, CEO, YMCA Northumberland
"This investment builds vital child care spaces right where parents and caregivers need them. By making it easier for Ontario families to access licensed child care spots in community centres and other public spaces in their neighbourhoods, we are giving families more options and support. With more child care spaces, more fee-subsidies and access to free child care for preschoolers, we are ensuring that children across our province get the best possible start in life."
— Indira Naidoo-Harris, Minister of Education and Minister Responsible for Early Years and Child Care
QUICK FACTS
Ontario is investing $78.6 million over three years to support 3,144 licensed child care spaces based in community spaces.
Funding for these new spaces will start in May 2018, and all of them are required to open no later than December 2020.
The funding announced today is part of Ontario's commitment to invest $1.6 billion in capital funding to support the creation of 45,000 new spaces in schools, other public sector spaces and community locations over the next five years.
This investment also includes more than $930 million to make licensed preschool child care free for kids from the age of 2.5 until they are eligible for kindergarten, starting in September 2020 and more than $1 billion over three years to reduce fees and provide more subsidized spaces for infants and toddlers.
Increased access to affordable, safe, licensed child care is the number one recommendation from the Gender Wage Gap Steering Committee to close the gender wage gap.
Ontario is now investing a historic $1.9 billion in early years and child care, which is an increase of 82 per cent since 2014.
Since 2012–13, the number of licensed child care spaces in Ontario has grown to more than 427,000 — a 45 per cent increase.