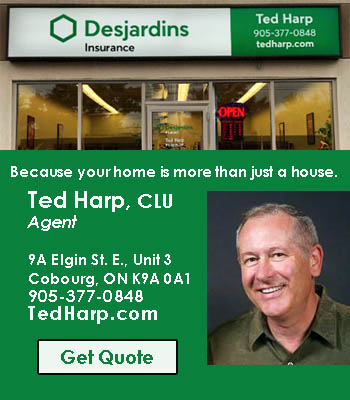 The driver of a pickup truck and his dog were unharmed after his pickup truck took an unexpected dip in the Ganaraska River on Thursday morning.
Shortly after 9 a.m. emergency services were called to the bottom of Mill Street South for a vehicle that had entered the water.
An elderly man managed to retrieve his small dog and escape before the truck became submerged.
The driver stated he was turning around at the bottom of Mill Street South when he accidentally put the vehicle in reverse, went down the boat launch and into the water.
"You can't believe how far you can travel in half-a-second," said the driver.
The man who a friend said is known as the "can man" for the recycled cans he picks up for food for his dog jokingly said as he waited for a tow truck to arrive that it's the first time in five years his pickup truck had been washed.
Donning protective gear members of the Port Hope Fire Department entered the water to help with the recovery of the vehicle.
Bystanders joked the driver was one week late for the Fanny Down The Ganny River Race.