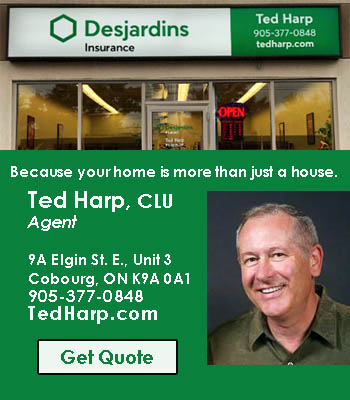 April 17, 2018
New Legislation Would Enable Minimum Pay Rates for Private-Sector Contractors
Ontario will introduce legislation today that would ensure that people working in construction, building cleaning or security jobs under contracts with the government will be paid the fair, prevailing wage in those sectors.Premier Kathleen Wynne was at the United Association of Plumbers and Steamfitters, Local 46, in Toronto today to announce that the province is taking action to ensure fair wages are paid for work on government contracts in those sectors. The proposed Government Contract Wages Act, 2018, would, if passed, allow Ontario to establish minimum rates of pay for workers in construction, building cleaning and security services work, requiring contractors and subcontractors to pay according to those rates. This fair wage policy would be enshrined in legislation.
The legislation would build on historic actions Ontario has already taken to create more opportunity and security for workers and help them get ahead in a rapidly changing economy. The Fair Workplaces, Better Jobs Act, passed last fall, takes action to protect workers by:
Raising the minimum wage to $14 this year and again to $15 next year
Ensuring equal pay for equal work for part-time, casual and seasonal workers performing substantially the same duties as full-time workers, as of April 1
Creating up to five days of paid leave and up to 17 weeks of unpaid leave for survivors of gender-based violence
Mandating 10 days of emergency leave for all workers, including two paid days, because no one's job should be at risk if they need to deal with a serious family or personal emergency.
Ontario is also increasing opportunity and fairness for workers through its Women's Economic Empowerment Strategy. That strategy is the first of its kind in Canada and aims to make workplaces fairer for all women. It also includes landmark pay transparency legislation that would:
Require certain employers to report on differences in compensation among their workforce based on gender and other prescribed characteristics
Mandate that publicly advertised job postings in Ontario include a compensation range
Bar employers from asking a job applicant about past compensation or seeking that information through other means.
Protecting wages and ensuring workers can earn a fair wage is part of the government's plan to support care, create opportunity and make life more affordable during this period of rapid economic change. The plan includes free prescription drugs for everyone under 25, and 65 or over, through the biggest expansion of medicare in a generation, free tuition for hundreds of thousands of students, a higher minimum wage and better working conditions, and easier access to affordable child care.
QUICK FACTS
Ontario's original Fair Wage Policy was developed in the 1930s and was last updated in 1995.
The refreshed Fair Wage Policy would apply to contracts with all government ministries, and with specified government agencies and Crown corporations. It would cover building security and cleaning services in government owned and occupied buildings, and four construction sectors: roads; heavy engineering; sewers and water mains; and industrial, commercial and institutional.
The Fair Wage Policy wage schedules would be developed through consultation with partners and stakeholders to ensure that they are evidence-based.
Inquiries to the Employment Standards hotline about the minimum wage or cancelled shifts more than doubled in January 2018 when compared to January 2017.
Over the past 40 years, part-time work has grown to represent nearly 20 per cent of total employment.
Currently, over half of the workers in Ontario earning less than $15 per hour are between the ages of 25 and 64, and the majority (nearly 60%) are women.
Ontario's Women's Economic Empowerment Strategy includes measures to leverage Ontario's buying power to encourage more women on corporate boards of large firms bidding for provincial contracts.
The gender wage gap in Ontario has remained stagnant for the past decade, with women earning around 30 per cent less than men.
The gender wage gap is as much as 42 per cent between non-racialized men and racialized women, and 43 per cent between Indigenous women and non-Indigenous men.