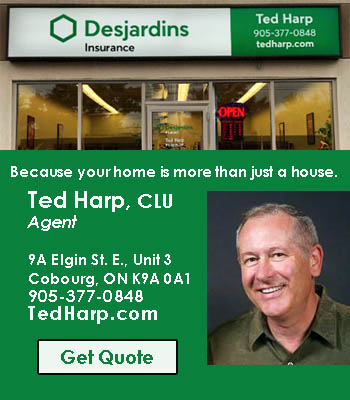 Brighton, ON – On Tuesday April 3, 2018 at 10:00am, Community Living Campbellford/Brighton (CLC/B) welcomed members of the public and local MPP Lou Rinaldi into their Brighton Community Resource Centre to celebrate the launch of the Summer Employment Transition (SET) Program. Late last year, CLC/B received a three-year, $469,700 Grow grant from the Ontario Trillium Foundation to help with the program. The Summer Employment Transition Program will assist some 90+ youth aged 16-29 with disabilities (developmental, physical, learning and/or mental illness) throughout Northumberland County to improve their success in obtaining and retaining jobs currently and into adulthood.
"This funding will offer youth in our communities opportunities that they never would have had otherwise. I'm excited that so many exceptional young people will be getting a host of new job experiences. I want to congratulate Community Living Campbellford/Brighton on this great initiative," said Lou Rinaldi, MPP, Northumberland-Quinte West.
Research has shown that the #1 indicator of successful labour market attachment for people with a disability, upon graduation from school, is having a paid job while in school. People with disabilities are under-represented in the workforce; however, there are many people who could be employed with the right support and services.
"The opportunity for youth with a disability to earn at least minimum wage, and to have a 'real' job experience with real expectations, cannot be underestimated," said Nancy Brown, Executive Director for Community Living Campbellford/Brighton. "The long-term benefits of this program will mean decreased reliance on income support/health systems. It is a fact that employers who hire people with a disability enjoy an increase in employee retention and reduced hiring and training expenses."
The Summer Employment Transition program will allow youth to complete 'Job Readiness Training' and refine their soft skills. To ensure each youth participants' success, the program will employ college/university students to fill the roles of Job Coaches for 12 weeks each summer. Once on the job site, the Job Coaches will provide on-the-job support to help youth participants to overcome barriers to employment and enhance their hire-ability into adulthood.
Community Living Campbellford/Brighton remains committed to its vision of "inspiring possibilities to realize the hopes and dreams of all citizens". If you wish to enquire about the Summer Employment Transition program, please visit the website at: www.communitylivingcampbellford.com.
An agency of the Government of Ontario, the Ontario Trillium Foundation (OTF) is one of Canada's largest granting foundations. With a budget of over $136 million, OTF awards grants to some 1,000 projects every year to build healthy and vibrant Ontario communities. www.otf.ca